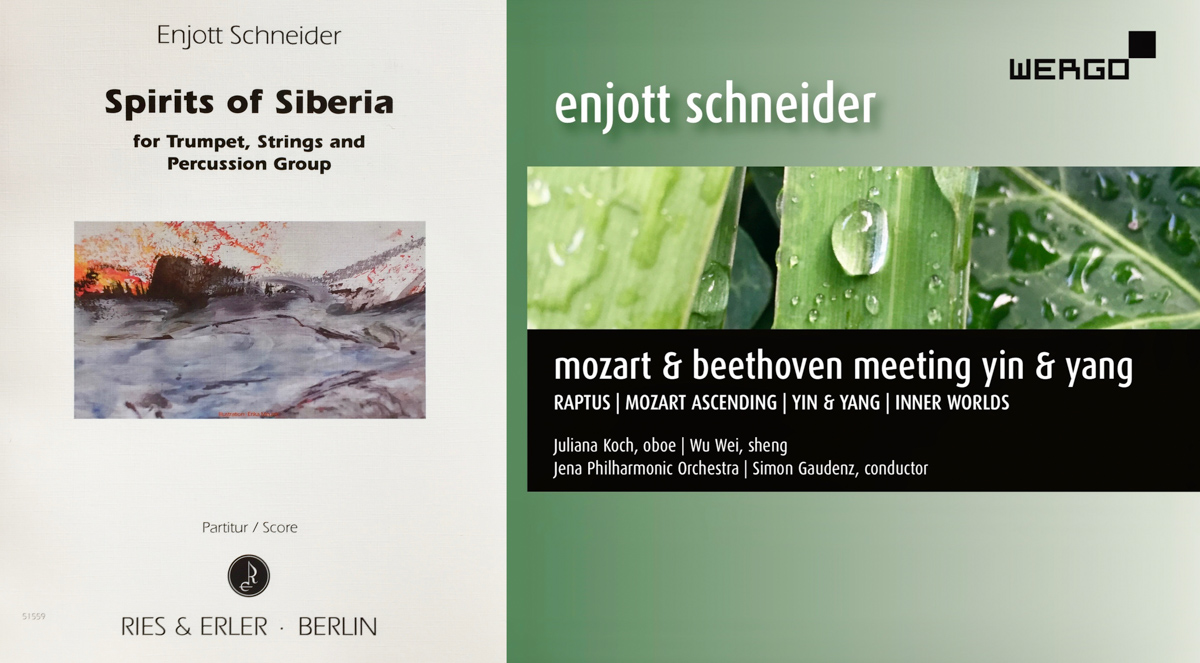 BEING A COMPOSER OUT OF PASSION....
...is sometimes also acclaimed with publicity: in August, for example, it was announced that on 8 November 2019 in Halle, as part of the Saxony-Anhalt Film Music Days, Enjott Schneider will be presented with the 2019 German Film Music Prize. Actually a great honour and joy...
The most beautiful reward for the composer, however, remains composing - sitting for nights and nights, building a fantasy world out of sounds, drifting away into the non-material, writing notes that are then at some point transformed into vibrating air by excellent musicians, which can then enchant an audience.... That's exciting and motivates us to always create new works.
Thus, in the summer months of 2019, the most diverse compositions were created:
- MOZART-FRAGMENTE for the birthday of Leopold Mozart for boy's voice and ensemble, (November 2019, Augsburg)
- MOON OVER ERQAN WATERS, Piano Trio (June 2020, Shanghai)
- DEDICATION. IN MEMORIAM DMITRI HVOROSTOVSKY for baritone, choir and orchestra, composed in Russian language with a poem by A. Pushkin, Krasnoyarsk, October 2019
- Two chorale preludes "Wir glauben all" and "O Traurigkeit" (Berlin, October 2019)
- THE DAO OF WATER. Double Concerto for Yanqin and Kanun. Commissioned work for the Hong Kong Chinese Orchestra, premiere Hong Kong on 22.2.2020.
NEW CD at WERGO ERSCHIENEN: MOZART & BEETHOVEN MEETING YIN & YANG
With Juliana Koch (oboe; solo oboist of the London Symphony Orchestra), Wu Wei (sheng), Jena Philharmonic Orchestra conducted by GMD Simon Gaudenz. - I am particularly pleased with this new CD release, because it is almost a quintessence of my musical preferences: to deal with Mozart and Beethoven compositionally is a kind of high school of composing. With "Yin & Yang" my beloved Asian world is integrated into the symphonic context. I have been friends with the exceptional Chinese musician Wu Wei for 22 years now, during which five concerts with Sheng were created.
-