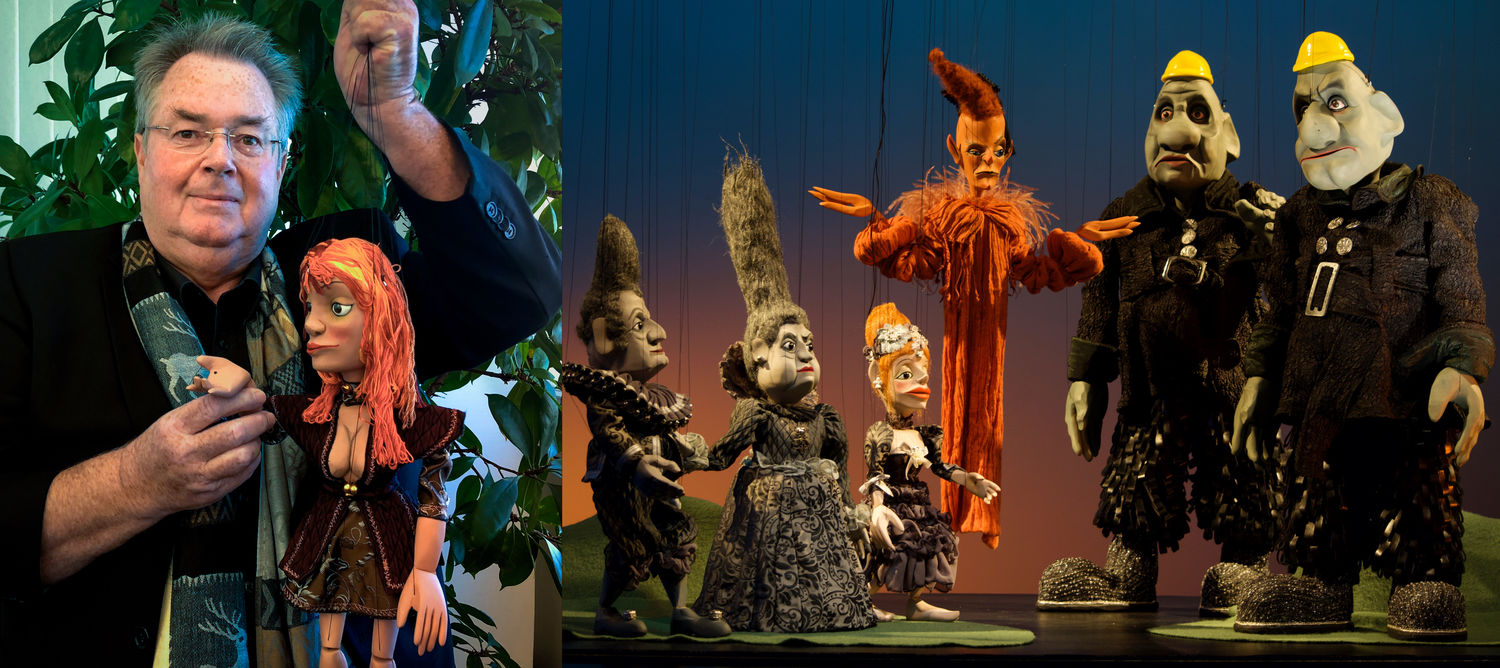 A COMPOSER is composing is composing is composing is composing is…..
To discover new musical landscapes and to perform these works, ….this is addictive and narcotic and it is a pure joy of life. Based on such feelings in last months orchestral works were created such as the symphonic paintings INNERWORLDS, such as SILKROAD – THE TRAVELS OF MARCO POLO for Sheng & Orchestra, the double concerto LEPORELLO & GIOVANNI, some chamber music BEETHOVENS "SCHÖPFUNG" for Soli, Choir & Ensemble, but also smaller compositions like PRAYERS for Oud & Orgel. – And it is not less exciting to experience, when the writing form on paper is transformed into a living sound by talented musicians.
Such First Premieres have been in the last months: 23rd of September Pirmasens a new trumpet concerto L'ANGELICA FARFALLA. DIAMONDFS LOST IN THE PAST with Otto Sauter and the Chamber Philharmony St. Petersburg, or the spectacular RING DER NIBELUNGEN (Wagners 16 hours-opera reduced to 2 hours….) with the puppets of Augsburger Puppenkiste (see the photo above)....….
In the new year 2019 the first premieres will continue: 10th of January Philharmonie Bad Reichenhall the musical fairy tale DER MOND UND DER KLEINE STERN, 29th and 31st of january with Jenaer Philharmonie the first german performance of YIN & YANG for Sheng (WuWei) and Orchestra, 1st of february in Munich PRAYERS for the arabic Oud and Organ, 12th of february in London St. Peters Church William Whitehead is playing (with BBC-Recording) "Ach Gott tu dich erbarmen", 22nd of February in Hongkong SILK ROAD – THE TRAVELS OF MARCO POLO for Sheng (WuWei) and Chinese Orchestra, 11th of April atv the TransSiberian Art Festival in Krasnoyarsk a crazy double concerto LEPORELLO & GIOVANNI with Artem Chirkov (Kontrabass), Mikhail Dzyduze (Kontrabass-Balalaika) and the Siberian State Symphony Orchestra, 8th of may in Astana/Kasakhsztan the double concerto ALTAI – ENDLESSNESS OF MOUNTAINS for Violin (Aiman Mussakhajayeva) and trumpet (Otto Sauter), 13th of september in Krasnoyarsk SIBERIAN SPIRITS for trumpet (Reinhold Friedrich), string orchestra and Percussion Ensemble….