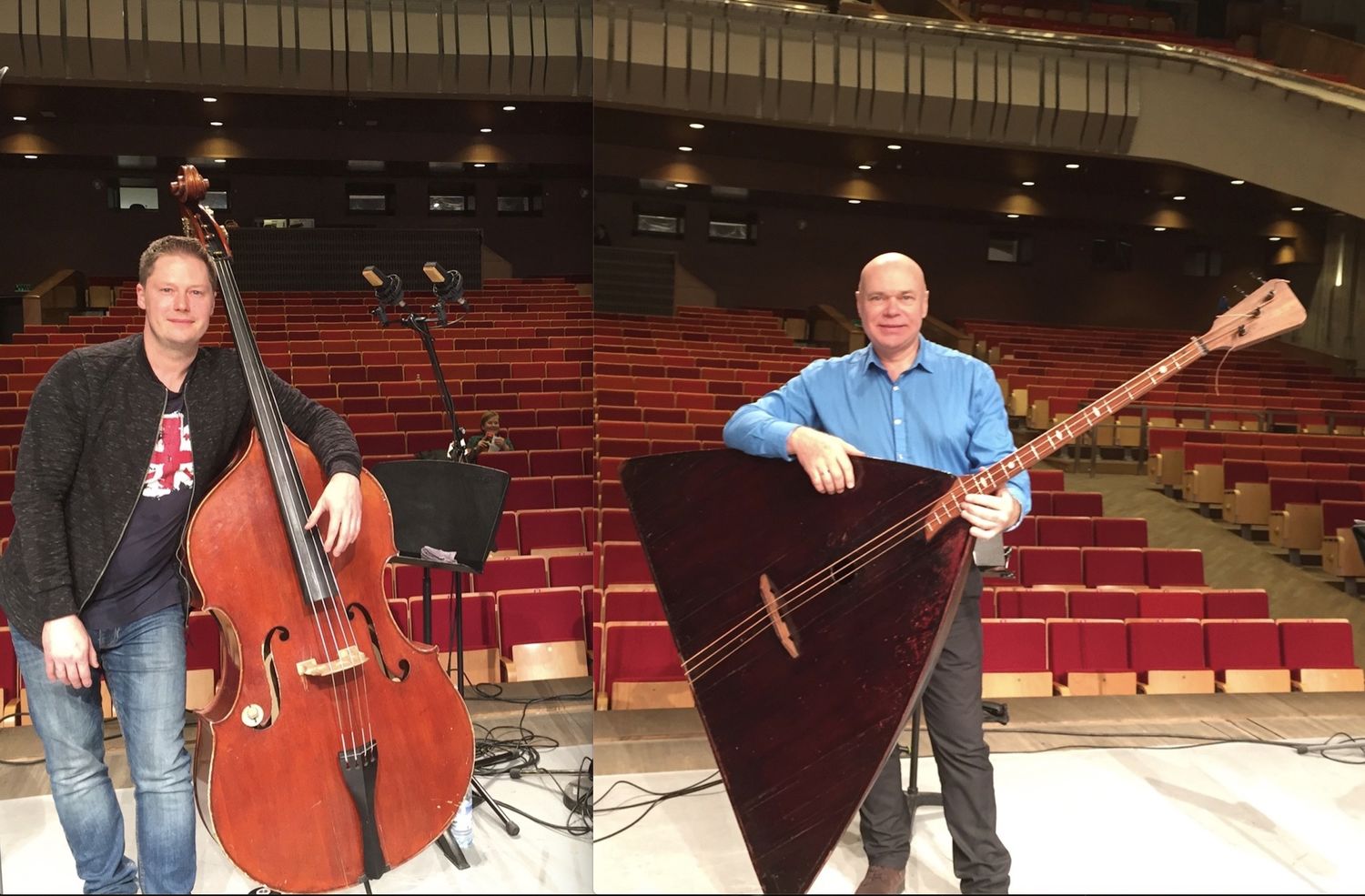 LEPORELLO & GIOVANNI in Krasnoyarsk April 2019
CD RECORDINGS 2019
On January 15th Naxos officially released the WERGO-CD "CLAIR-OBSCUR. THE COLORS OF SAXOPHONES" with the Saxopohone Quartet CLAIR OBSCUR and with best reviews. And immediately it continues with new CD recordings:
Lukasz Dlugosz (flute) and Roman Perucki (organ) recorded the double concerto BERNARDUS-FRESKEN parallel to a concert performance - on CD from 16 - 18 January in the Baltic Philharmonic Orchestra Gdansk/Poland. Miroslaw Jacek Blaszczyk conducted the Symphony Orchestra of the Baltic Philharmonic Gdansk. CD release BERNARDUS at Ambiente-Audio was then in June 2019, - together with my oratorio ORDO AMORIS recorded by Bayerischer Rundfunk with texts by Bernhard von Clairvaux. Ulf Schirmer conducted the Bavarian Radio Choir and the Munich Radio Orchestra.
The WERGO CD "MOZART & BEETHOVEN MEETING YIN & YANG" was recorded with the Jena Philharmonic Orchestra conducted by GMD Simon Gaudenz from 11 to 14 March. Excellent soloists: Juliana Koch (solo oboist of the London Symphony Orchestra, ARD prizewinner 2018) played my oboe concerto MOZART ASCENDING, and WuWei (meanwhile the undisputed and world-renowned mega star of the Chinese Sheng) played the concert YIN & YANG. In addition two orchestral works: RAPTUS - DIE FREIHEIT DES BEETHOVEN (composed for the German Orchestra Competition 2020 and interpreted by Simon Gaudenz as wild and exemplary) and virtuoso orchestral setting INNENWELTEN, the eight Tableaux Symphoniques from my opera "Bahnwärter Thiel".
The Siberian State Symphony Orchestra (conductor: Vladimir Lande) played the double concerto LEPORELLO & GIOVANNI with two soloists Artem Chirkov (double bass) and Mikhail Dzyudze (contrabass balalaika) in Krasnoyarsk from 8 to 13 April. First on 11 April was world premiere at the Trans Siberian Art Festival, then followed by the recording for another CD release "KRASOYARSK COUNTERPOINTS" by WERGO. The second half of this CD SPIRITS OF SIBERIA will be premiered and recorded in September 2019 with trumpet soloist Reinhold Friedrich in Krasnoyarsk at the festival "Asia - Siberia - Europe".