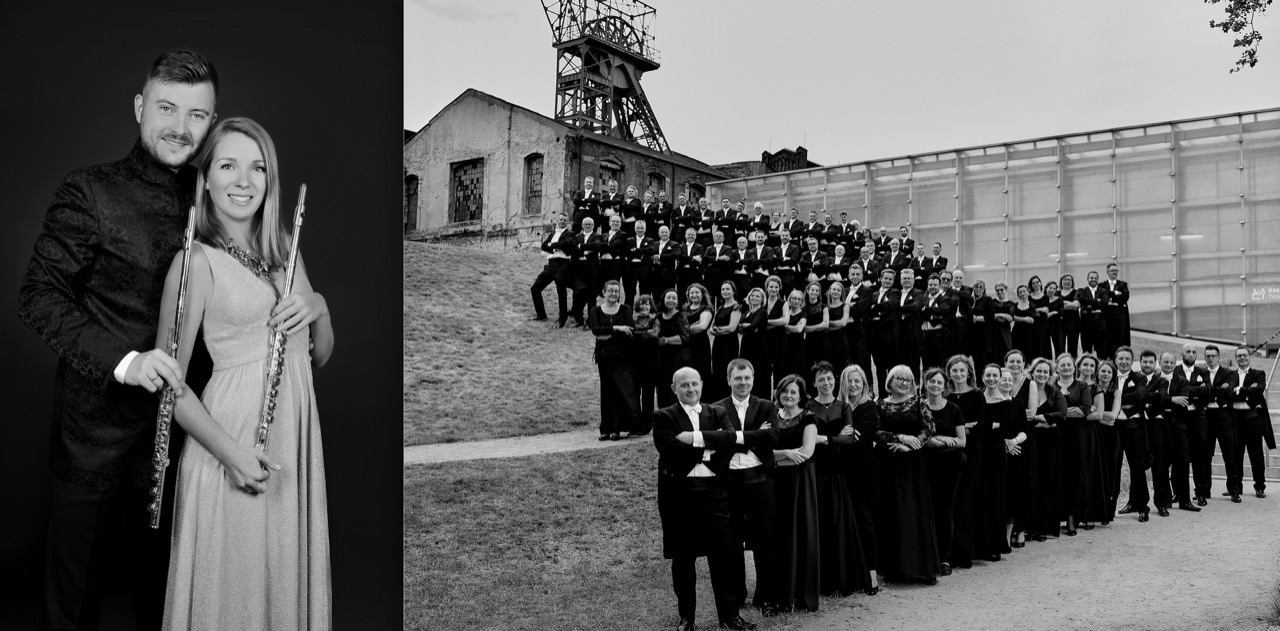 POLAND, INDIA, KOSOVO, HAMBURG & ROME: THE DAYS OF "BEFORE" COVID19.
Now in April my calendar is empty, - no concerts, no CD productions, silence!
Fortunately, in the weeks before, musical life could still take place, - with wonderful premieres and highlights:
- January 2020 an exciting CD production took place in the Philharmony Katovice/Poland: Lukasz Dlugosz and Agata Kielar-Dlugosz (flutes) recorded three compositions with the Filharmonia Slaska: the double concert "Water - Element of Infinity", the "Worlds of Tree/ Baumwelten" and a symphonic flute concert "Pictures of Yang Guifei. The CD will be released by WERGO in June 2020.
- In January 2020 in Puna and then Mumbai (India) was the world premiere of "The Longing - Sehnsucht" for soprano (Julia-Sophie Wagner), clarinet (Jérome Voisin) and piano (Oliver Triendl), which has become an equal counterpart to Franz Schubert's trio "Hirt auf dem Felsen". Coming soon to Schott Publishers.
- February 2020 there was an impressive premiere of my "Elia. The Secret World beyond" as symphonic prologue to Mendelssohn's oratorio Elijah. Hansjörg Albrecht conducted the Philharmonic Orchestra of the Hanseatic City of Lübeck and the C.P.E. Bach Choir Hamburg. Published by Ries & Erler Berlin.
- Also in February I was - as a further trip - in Rome as a jury member of the International Composition Competition "Musica Sacra" to evaluate over 70 scores during an intensive weekend there. Beautiful spring weather and enough time to once again take long walks in Rome, for example in the Forum Romanum.
- March 2020 was the world premiere in Pristina, the capital of Kosovo, of the double concerto "Altai - Traces to Infinity" for violin (Davide Alogna), piccolo trumpet (Otto Sauter) with the Kosovo Philharmonic Orchestra under the baton of the Polish conductor Dariusz Mikulski: an emotional work which I composed exactly one year ago and dedicated to my dying mother. And the very personal surprise: the country and people of Kosovo are so likeable and inviting - it was a pure soul massage.
............and then Covid19 had finally arrived in Europe and all concert halls and borders were closed. Music has always been a language across borders and internationally....a heavy blow for musical life and for the presence of the invisible world.