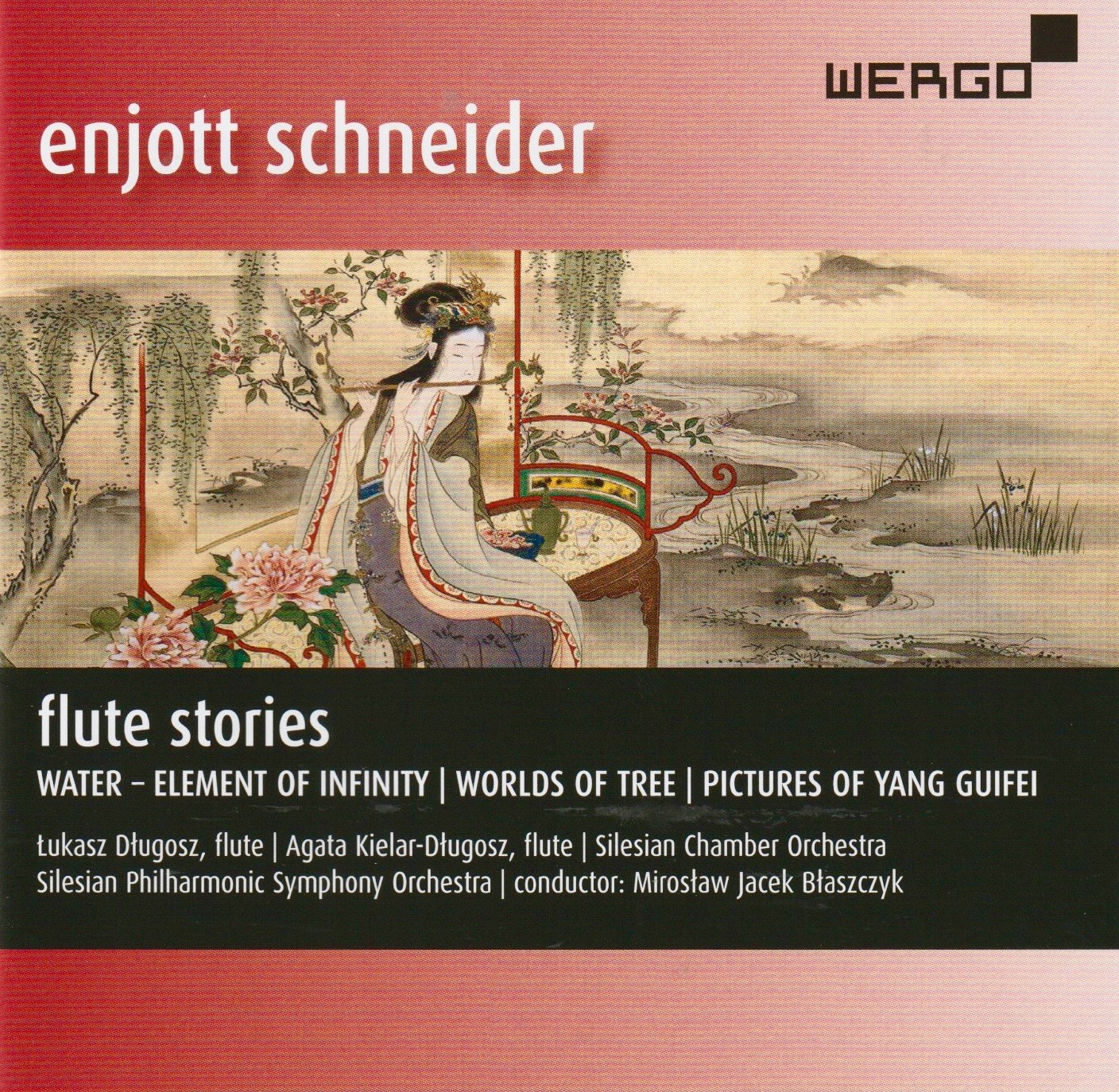 flute stories
about Water, Trees, and a Chinese Concubine...
with Lukasz Dlugosz & Agata Kielar Dlugosz (flutes)
Silesian Chamber Orchestra & Silesian Philharmonic Symphony Orchestra
Conductor: Miroslaw Jacek Blaszczyk
Content:
WATER – ELEMENT OF INFINITY (Double Concerto)
WORLDS OF TREE for Flute, Strings & Harp
PICTURES OF YANG GUIFEI for Flute and Symphony Orchestra
With the internationally celebrated soloists Lukas Dlugosz and – in the double concerto – Agata Kielar-Dlugisz, multi-faceted music is presented here. All the pieces share a common narrative tone focussed on natural themes such as water and trees, but also honor the famous concubine and imperial consort Yang Guifei of ancient China, who is credited with the cultivation and dissemination of flute playing. The Asian coloring oft he last work also builds a bridge to the double concerto at the beginning of the CD, where "water" is explicitly presented as a spiritual metaphor and symbol of Daoism.
- First recordings: recorded from 11-14 of january 2020 in Katowice/Poland