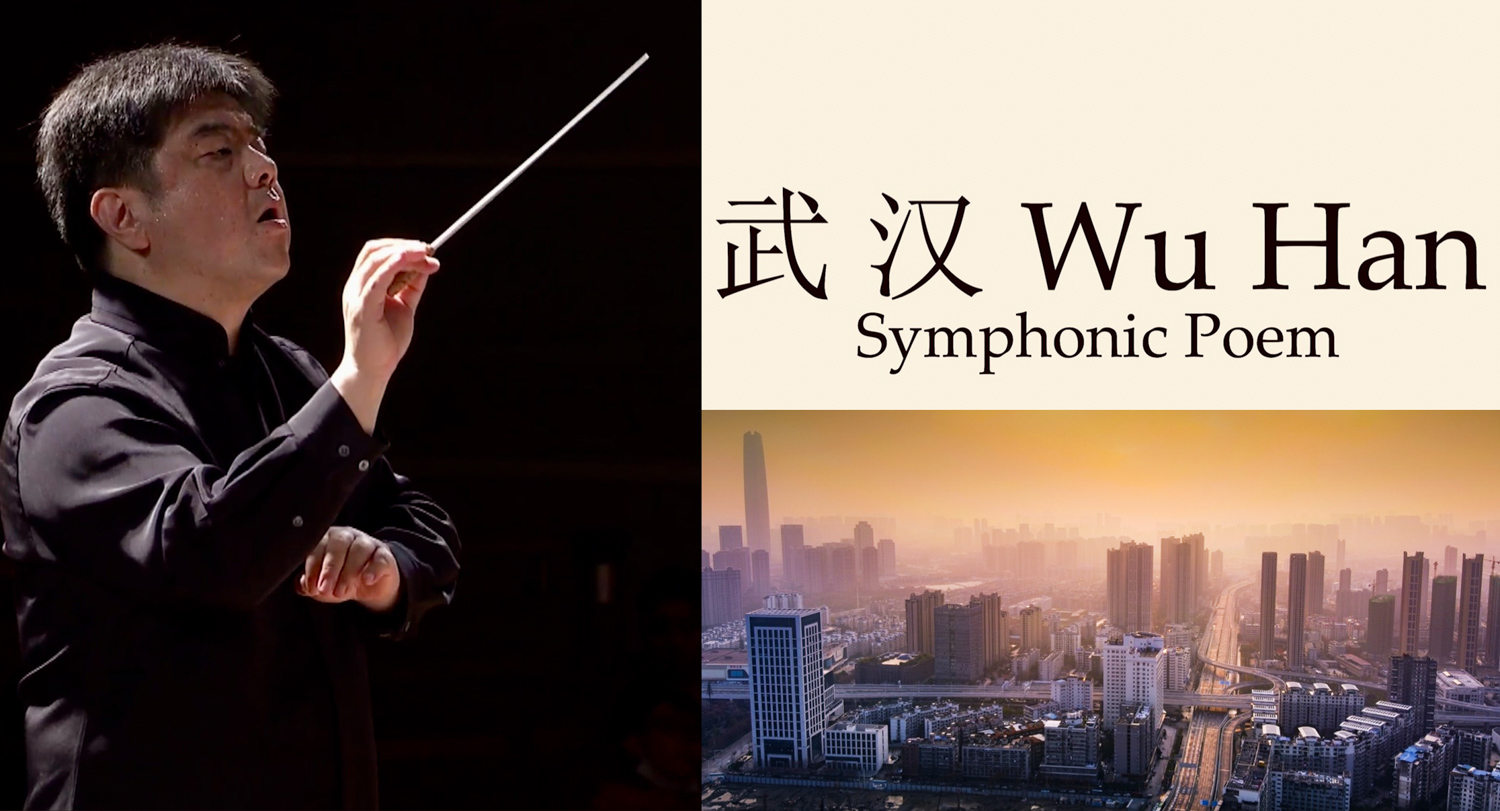 WORLDPREMIERE SYMPHONIC POEM "WUHAN 2020"
On August 14th - after endless postponements - the premiere of my orchestral work "WUHAN 2020" took place, which was commissioned by the Beijing Symphony Orchestra in February 2020 and which I composed in only nine days... Li Biao conducted the concert, which was highly acclaimed in Beijing, and which was then played in an 8-city tour (with an orchestra of 90 musicians). Following the concert, Li Biao was appointed General Music Director and Artistic Director of this renowned orchestra....
Since then, I see concert life in Asia blossoming again... The Vienna Philharmonic Orchestra was since 8 November on a two-week tour of Japan with Valery Gergiev (Tchaikovsky's No. 6 was dedicated to the victims of the Vienna terror attacks). - On 29 November, the Chinese premiere of the new extended version (40 min.) of Enjott Schneider's "JI YING - Concerto for Sheng & Chinese Orchestra", took place in the Concert Hall Shanghai: Zheng FA was soloist, Yao Shenshen conducted the Shanghai Chinese Orchestra.... A great honour for me and a great hope that we in Europe will also emerge from the crippling Covid19 lockdown!