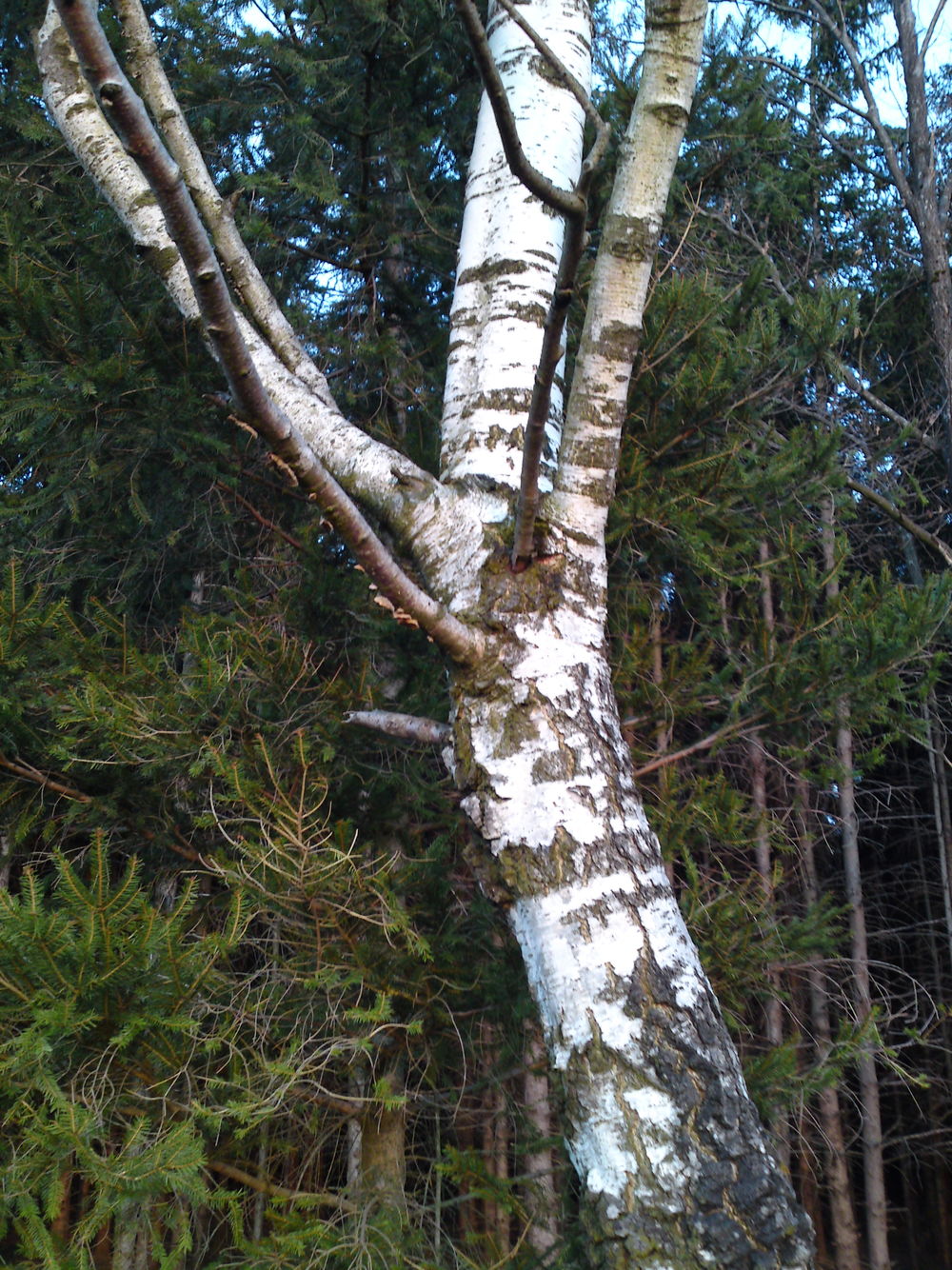 Update Required
To play the media you will need to either update your browser to a recent version or update your
Flash plugin
.
Category: Symphonic / Orchestral , Chamber Music
Trees - are a constant theme in my life. I worship them, dive with them into hundreds of years of experience, they are a spiritual guide. Now I have already set trees to music in many instrumentations, for orchestra with flute, with percussion, in chamber music, for organ solo...and - what I love very much as a special feature - also for guitar duo. Christian Gruber and Peter Maklar play in this version of the BAUMBILDER on two quintbass guitars, sounding one fourth lower, with bordun strings... a guitaristic extra joy!
Movements: DIE BIRKE – Birch Tree
DIE ZEDER – Cedar
EBERESCHE (VOGELBEERE) – Rowan Tree (Rowan Berry)
DIE KASTANIE – Chestnut
Duration: 17 minutes
Publisher of notes/sheet music: , 2019
Instrumentation: Version a) recorder, 2 guitars, viola1+2, cello 1+2, d.bass (solo string player)
Version b) flute, harpsichord (2 guitars) and strings orchestra

Version b) is a kind of concertino for flute in which the harpsichord part can also be played by two guitars.

KASTANIE and EBERESCHE can also be performed individually as a TRIO for flute (German flute or recorder) and 2 guitars.
Solo instruments: Flute
Introduction: The VIER BAUMBILDER (four tree images) are the sequel of the tree images from TALKING TREES (also released on CD) where the tree psychology from the Celtic tree calendar have been complemented with other interesting 'living forms': the spring-like and girly birch tree, the ancient cedar tree, the sensitive and happy rowan tree and the honest chestnut.
Dedication: DIE BIRKE (the birch tree) – the creative spring
24th of June - lively departure – cuddly girl - tender/beautiful/modest/graceful – the satisfied luck

DIE ZEDER (the cedar tree) – king of trees
9th-18th of February and 14th-23rd of August – aura of grandness – self-confident reliance – symbol of power and majesty - eternal temple


EBERESCHE (VOGELBEERE) (rowan tree - rowan berry) – sensitivity and luck
1st-10th of April and 4th-13th of October – tree of the seers – wants to make the world more beautiful – tender but persistently strong - gracefulness – deeply rooted pioneer


DIE KASTANIE (chestnut tree) – justice
15th-24th of May and 12th-21st of November – honourableness – gives flower and fruit – devoted to the family – protective shade – useful and nourishing
World premiere: 14.10.2011, Zweibrücken City Hall, 20h00
Performers at world premiere: Stefan Temmingh/recorder, Guitar Duo Gruber & Maklar and the Consortium Arboris: Isabelle Manck, Nathalie Kusmirek (viola), Gaby Szawas , Justus Loges (cello), Frank Göttel (double bass)
Press reviews for world premiere: Reviews in the "Saarbrücker Zeitung"/"Pfälzischer Merkur" on 15.10.2011:
"AN EXHILARATING EXPERIENCE. On the penultimate evening of the "Euro Classic 2011","Talking Trees" enchanted the audience" (Norbert Schwarz)