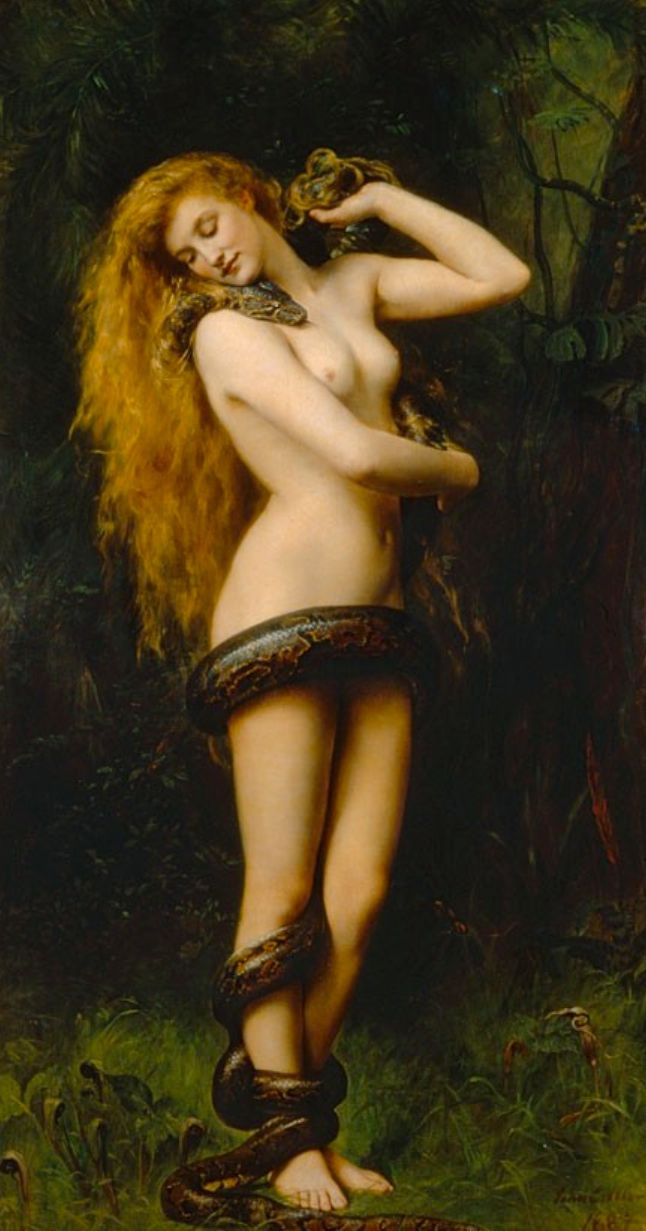 Update Required
To play the media you will need to either update your browser to a recent version or update your
Flash plugin
.
Category: Symphonic / Orchestral
Duration: 10 minutes
Publisher of notes/sheet music: Ries & Erler Musikverlag Berlin , 2016
Instrumentation: 2 flutes (2. also piccolo)
2 oboes (2. also English horn)
clarinets
bass clarinet
2 bassoons
3 horns
2 trumpets
3 trombones (T T B)
harp
timpani
3 drummers
string orchestra
Introduction: Lilith is a female figure, who is traced back to the Sumerians and who is spread throughout the whole Orient, a demon, who also is also interpreted as Adam's first wife. She could musically be portrayed as breath of air, fantasy character, a hybrid between human and animal, a very attractive and mysterious woman... almost a kind of Shahrazad.
Information:
Lilith is only mentioned once in the Bible, in Isaiah 34:14
'Wildcats will meet with the jackals, the hairy goat demon will cry to its fellows and also Lilith will settle there and will find herself a place to rest.'
Some Bible translations, such as the Elberfelder Bible, reflect the Hebrew word 'lilit' as 'Lilit'. Others , such as the Luther Bible translate Lilit as 'ghost' and according to the New World translation it's 'nightjar'.
Still today Lilith is surrounded with mystery and diversity: Lilith as branch of the demon tree, as child murderer, who was held responsible for infant death, Lilith as symbol of emancipation, Lilith as female counterpart of Lucifer. In many fantasy movies and novels Lilith appears as night witch, vampire, femme fatale and angel of death.
Dedication: Dedicated to the memory of Yehudi Menuhins to his 100th birthday.
Additional remarks: Commissioned by "Yehudi Menuhin, Live Music Now. e.V. Augsburg"
World premiere: 01.05.2016, Synagogue Augsburg
Performers at world premiere: Concert for the 100th birthday of YEHUDI MENUHIN in the Augsburg Synagogue, one of the most beautiful synagogues in Europe. Featuring the symphony of Leopold Mozart Center Augsburg, conducted by Ludwig Schmalhofer