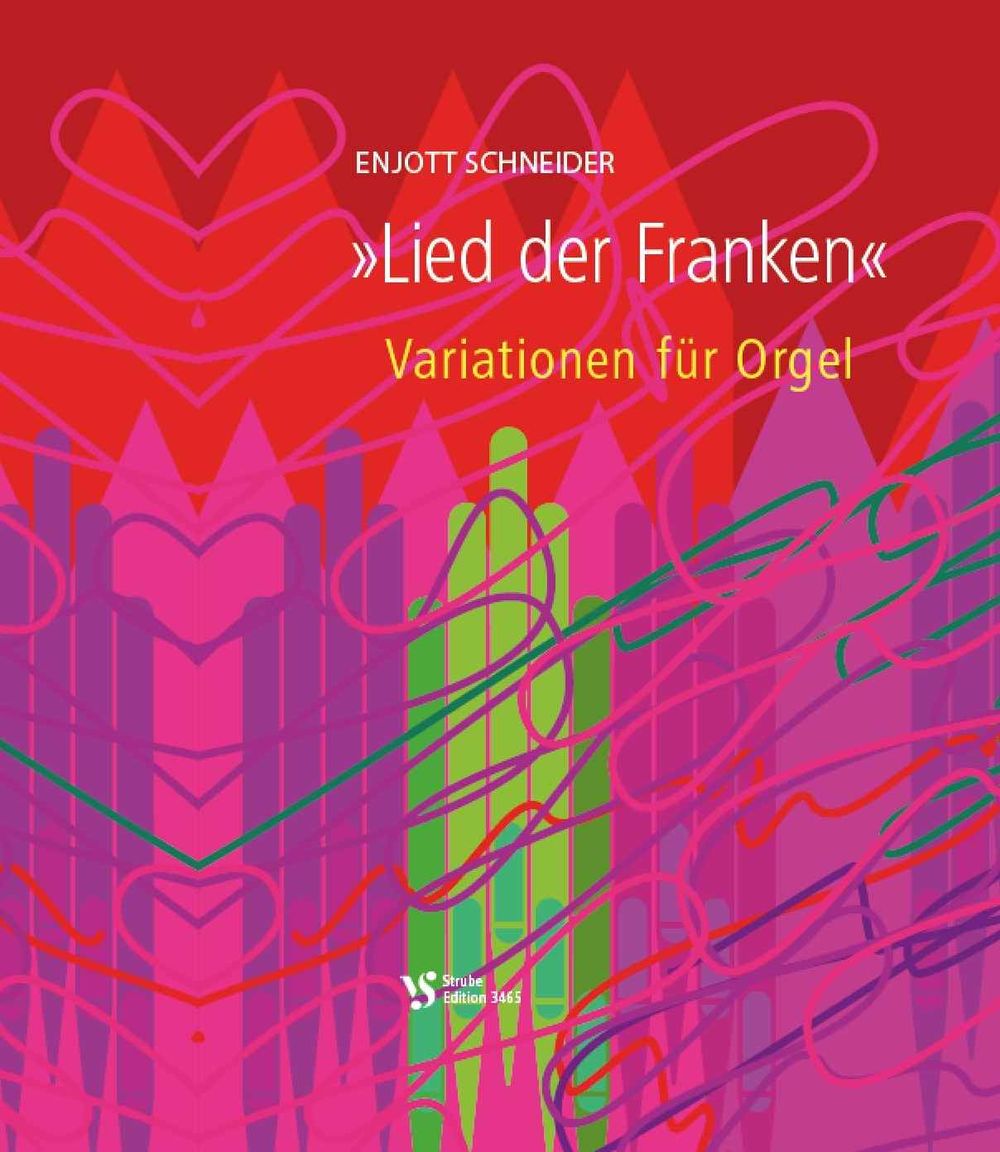 Update Required
To play the media you will need to either update your browser to a recent version or update your
Flash plugin
.
Category: Organ / Sacred Music
Duration: 6 minutes
Publisher of notes/sheet music: , 2016
Instrumentation: Organ solo
Solo instruments: Organ
Introduction: This composition is a commissioned work for Rainer Goede. The FRANKENLIED (Song of the Franconians) was written by Victor von Scheffel (1826-1886) and the melody was composed by Valentin Eduard Becker (1814-1890) in 1870. The melody of the song varies in the five parts and the 'Wanderer's motif' freely accompanies the melody as a sort of reflection. Variation 1 is also a cantabile introduction, variation 5 begins resounding in toccata and finishes in the full thematic version - that urges every Franconian to stand up and touch their hearts.
Dedication: Cordially dedicated to Rainer Goede (church music director in Ansbach)
World premiere: 31.12.2010, St. Johannes in Ansbach
Performers at world premiere: At 9 PM, Rainer Goede plays the New Year's Eve gala concert 'INTERNATIONALE HYMNEN IM VARATIONSFELD'
Press reviews for world premiere: Press review in German language only:
FränkischeLandesZeitung vom 3.1.2011
MIT POMP UND IRONIE: Ganz etwas Spezielles hatte sich Goede für den Beinahe-Schluss aufgehoben: die Uraufführung von Enjott Schneiders "Variationen über das Lied der Franken". Goede hatte sie bei einem ungemein eifrigen Komponisten in Auftrag gegeben. Der wiederum hatte den mit leichter Hand erfüllt, lässt die Melodie in die Mittelage hereinpurzeln und führt sie dann ein wenig wiederbosrtig in gerade kosmische Weiten. T.W.