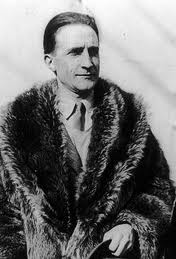 Update Required
To play the media you will need to either update your browser to a recent version or update your
Flash plugin
.
Category: Chamber Music
KALEIDOSCOPE "MARCEL DUCHAMP" for flute, bass clarinet, viola, violoncello, percussion & piano
The composition refers to three works of art by Marcel Duchamp (1887-1968) from his period of upheaval around 1012, in which he arrives at a kind of mechanisation and technologically based aesthetics. The three movement titles are identical to the picture titles. Here with audio snapshots of the live recording of the premiere New York / Symphony Space with the GLASSFARM-ENSEMBLE.
Movements: I: VIERGE NR: 1 (1912)
II: BOITE (1913/14)
III: MÉCANISME DE LA PUDEUR (1912)
Première recherche pour: La mariée mise à nu par les célibataires
Duration: 13 minutes
Instrumentation: Flute
Bass Clarinet in Bb
Viola
violoncello
Percussion (vibraphone, gong, woodblock, bongo, snare drum, chimes, suspended cymbal, bass bow and two metal knitting needles)
Piano (In the first movement, the following keys are muted as desired: C-sharp, D, F-sharp and e1, f1, b-flat 1)
Introduction: KALEIDOSCOPE "MARCEL DUCHAMP"
for flute, bass clarinet, viola, violoncello, percussion & piano

The composition refers to three artworks from around 1912 by Marcel Duchamp (1887-1968), a time which marked a turning point in his artistic and intellectual development. The titles of the three movements are identical to the artworks to which they refer:

1st Mvmt.: Vierge Nr.1 / Virgin (1912), pencil on copper plate printing paper (from the Philadelphia Museum of Art) portrays a character which Duchamp prepared for the painting "Transition of Virgin into a Bride." With his interest in technical equipment and machinery for the representation of interpersonal relationships, he became fascinated by the analogy between a sewing machine and a woman, or the act of sewing and the sexual act.

2nd Mvmt.: Boite de 1914 / The Box of 1914 (1913/14) was created at a time when Duchamp developed his ideas about Readymades. Inside "The Box", Readymades (small utensils) are kept and manuscript notes are preserved. The viewer has the freedom to determine the order of reading and contemplation. This resulted in the "Collage" principle, whereby musical set pieces (also mundane styles such as the Slow Waltz and Charleston) are superimposed and combined to form a new style.

3rd Mvmt: Mécanisme de la pudeur - Pudeur mécanique/ Mechanism of Modesty - Mechanical Modesty, with the subtitle "The Bride Stripped Bare by the Bachelors". Here again, Duchamp's technical-schematic way of thinking and drawing is evident, as well as his expression of intimate feelings. This work is autobiographical (in Munich, as a young man of 24) and it is about his tragic love for Gabrielle Buffet-Picabia, who was married to his artist friend Francis Picabia. He once drove 700 km from Munich to the French Jura region, just to meet with her for a few hours in the waiting room of a small train station. The work is about a woman who is harassed by two men, which is clearly shown in the composition (the aggressive middle and end parts, the intimate middle part). The painting (pencil, ink and ink on colored paper) hangs in the Centre Pompidou in Paris.
Dedication: dedicated to Yvonne Troxler and her New York Glassfarm Ensemble
World premiere: 18.01.2013, New York Leonard Nimoy Thalia at Symphony Space Broadway and 95th Street New York
Performers at world premiere: New York Glassfarm Ensemble with Margret Lancaster/ Fl, Amy Advocat, Clar, Gregor Kitzis/Vla, Matt Goecke/Vc, Bill Trigg perc., Yvonne Troxler/pno, Kory Grossmann (conductor)