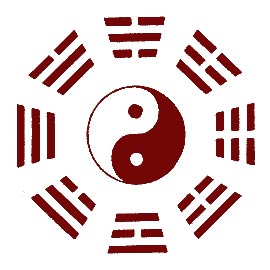 Update Required
To play the media you will need to either update your browser to a recent version or update your
Flash plugin
.
Category: Symphonic / Orchestral
This is the Sheng Concerto CHANGES (2003) in a modified version for chinese orchestra - with 20 minutes a little shorter and a new adaption. First performed in Taiwan by Soloist Professor Weng Zehn-Fa and the NCO National Chinese Orchestra Taiwan of National Center for Traditional Arts, director: Yan Huichang
Movements: YI JING. TRIGRAMS FOR SHENG & CHINESE ORCHESTRA
1: TSCHEN – THE THUNDER
2: K'AN – WATER & ABYSS
3: TOUEI – LAKE & JOY
Duration: 20 minutes
Publisher of notes/sheet music: Publisher Schott Music , for hire , 2015
Instrumentation: orchestration:
3 flutes: Bandi – Qidi – Xindi
3 shengs: Sopran – Alto – Bass
4 suonas: Sopran – Alto 1 – Alto 2 – Tenor
concert harp
pipa 1 – pipa 2
Liuquin
Yanquin
Zongruan & Daruan
Guszheng
Timpani
4 percussion players:
Perc.1: Dagu (bass drum) – bangzi (chinese claves) – Xiaobo (small cymbals) – Triangle
Pitches gong
Perc.2: Dagu (bass drum) – crash cymbal – 3 hanging cymbals (low-middle-high) –
Glockenspiel – metal chimes
Perc.3: Tamtam - Xylophone – muyu (temple blocks) – rainmaker – xiaogu (small drum)
Perc.4: Triangle – snare drum – Paigu (chinese tomtoms) – chinese cymbal – Dabo (large
Cymbal) – templeblocks
Large String Orchestra:
Gaohu – Erhu 1 – Erhu 2 – Zonghu – Gehu (or Vcello) – Beigehu (or double bass)
Introduction: YI JING is an 2015 adaption oft he Sheng-Concerto CHANGES (2003) for western symphonic orchestra. It was concentrated, shortened arranged for chinese instruments. The result was a freshly new composition.
The three movements correspond to the well-known eight triagrams of the 'Yi Jing' (the Book of Changes): TSCHEN is the awaker, the thunder, carrying the characteristics of provocativeness, ferociousness and impetuousness. KAN meaning 'depth' or the 'abyss' is the image for water that corresponds to the moon, to melancholy and to all things that are secret and hard to understand. (consequently, this movement is based on a 12-tone-row). TOUEI stands for joy, friends, happiness, serene calmness, where the image of the lake serves as metaphor. It is not intended that 'Changes' correspsonds to Asian rhythmic and melodic standards; the tonal material rather stays within the conventions of western music. The bridge connecting western and Chinese music results from the assignment of the sheng and the typical sound of chinese instruments.
World premiere: 12.12.2015, Taipei/Taiwan National Concert Hall
Performers at world premiere: First Performance:
with NCO National Chinese Orchestra Taiwan of National Center for Traditional Arts; in the Concert "Inside the Music of Changes II". Soloist: Professor Weng Zehn-Fa, director: Yan Huichang

On the bottom of this website you see the 90 members of NCO with the typical sections of chinese instruments: