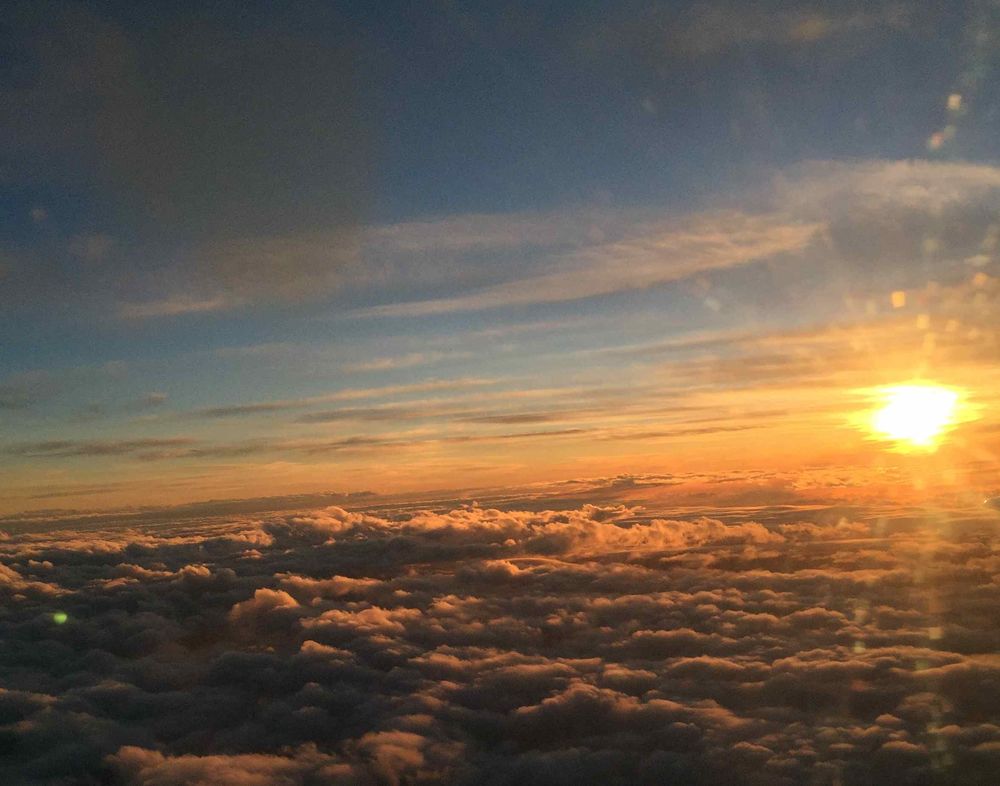 Update Required
To play the media you will need to either update your browser to a recent version or update your
Flash plugin
.
Category: Choir / Vocal , Organ / Sacred Music
Movements: No. 1 "Wir glauben an den Heilgen Geist" (We believe in the Holy Spirit)(Martin Luther)
No. 2 Interludium I: "Die Taube" (The dove)
No. 3 "Spiritus Sanctus movens omnia" (Hildegard von Bingen)
No. 4 Interludium II: "Das Wasser" (The water)
No. 5 Feuersturm: "Ich bin das Feuer" (I am the fire)(Hildegard von Bingen)
Duration: 25 minutes
Publisher of notes/sheet music: Strube-Verlag Munich , 2015
Instrumentation: Soprano
Baritone
Choir (S A T B)
2 Flutes
Oboe / English horn (1 player)
Clarinet / Bass clarinet (1 player)
Bassoon
3 Horns in F
3 Trombones ( T T B)
Harp
1 Percussionist (lg. dr., sm. dr., tom-toms, tam-tam, triangle, 3 cymbals, vibraphone, glockenspiel, woodblock)
1 kettledrum (med.-med.-low)
Strings (12-10-8-6-4)

Text/Lyrics by: Martin Luther and Hildegard von Bingen
Introduction:
TEXTS IN THEIR ORIGINAL VERSIONS:

Martin Luther (1483-1546): from the third article
"Von der Heiligung" (About the sanctification)
Text in German:
Wir glauben an den Heilgen Geist
Gott mit Vater und dem Sohne,
der aller Schwachen Tröster heißt
und mit Gaben zieret schöne,
die ganz Christenheit auf Erden
hält in einem Sinn gar eben;
hier all Sünd vergeben werden;
das Fleisch soll auch wieder leben.
Nach diesem Elend ist bereit'
Uns ein Leben in Ewigkeit.
Amen (EG 183,3)

Hildegard von Bingen (1098-1179)
Der Heilige Geist ist Quelle des Lebens
(The Holy Spirit is the source of life)

Spiritus Sanctus vivificans vita,
movens omnia,
et radix est in omni creatura,
ac omnia de immunditia abluit,
tergens crimina,
ac ungit vulnera,
et sic est fulgens ac laudabilis vita,
suscitans et resuscitans omnia.

(German translation: Der heilige Geist ist Quelle des Lebens, Beweger des Alls, Wurzel alles geschaffenen Seins. / Er läutert das All von allem Fehl. Geist tilgt die Schuld und Geist salbt die Wunden, / Geist ist leuchtendes Leben, würdig des Lobes, / aufweckend das All und alles wiedererweckend. )

Ich bin das heimliche Feuer in allem,
und alles duftet von mir,
und wie der Odem im Menschen,
Hauch der Lohe,
so leben die Wesenheiten und
werden nicht sterben,
weil ich ihr Leben bin.
Ich flamme als göttlich feuriges Leben
Über dem prangenden Feld der Ähren,
ich leuchte im Schimmer der Glut,
ich brenne in Sonne,
in Mond und in Sternen,
im Windhauch ist heimlich Leben aus mir
und hält beseelend alles zusammen.

Intro:
"Der Heilige Geist" (The Holy Spirit) is not an abstract item to me. It is actually the most tangible and concrete appearance of a triune God. While it is difficult to imagine the "father" as a divine figure without using simplified patterns ("the guy with the beard who lives in the sky?") or without feeling limited ("Was it perhaps the "mother?"), - whereas an unflinching level of faith is required for the image of the "Son" and the virgin-birth, the carnal myth of resurrection and ascension, in order to get to a religious evidence beyond things that cannot be proven, - that is how the "Holy Spirit" is known to us as an almost physical-chemical-biological force: The Holy Spirit is – as Hildegard von Bingen recognised so clearly in her universal view on natural science - the original fabric of all essentialities, it is the energetic oscillation of atoms and celestial bodies, it is the principle of 'life',which keeps the plants, the animals, the human beings together. If this ensouling principle of order leaves an organism, that organism dies, it deteriorates.
In physics, we find the 'Holy Spirit' as an orderly force behind all things, e.g. in the term of 'ether', the hypothetical medium for the distribution of light, also in the vacuum. The 'Holy Spirit' can be found in the structural formula of mathematics, the science on which all of our known forces of creation are based. In the ancient Chinese natural science, we find the CHI (Chinese: QI) as invisible basic fabric of 'being', a the aura of the world and as life energy in the traditional Chinese medicine. The fact that "Chi" is also the 22nd letter of the Greek alphabet and is knows as "X", leads - as it describes the all-embracing power of the Holy Spirit - back to Christianity, where the 'X' was always used as a definition of the 'cross' and of Jesus Christ.
Therefore, it was not a long shot to contrast Martin Luther's third article of the profession of faith in his song "Wir glauben all an einen Gott" (We all believe in one God) with a text by Hildegard von Bingen. Hildegard von Bingen used her examination of the Holy Spirit as the creating principle of the world as her leitmotif. Her extensive expertise as natural scientist and biologist made her appear competent in her texts and she was able to foresee many results of modern physics and astronomy intuitively, - or perhaps she knew them clearly. Her genius expression "Spiritus Sanctus vivificans vita,
movens omnia",
 cannot be translated from its original Latin into any other language. That is why this introductory phrase was kept in Latin. The German language was only used starting with "Ich bin das heimliche Feuer in allem" (I am the secret fire in everything) as a subjective language. This is a grand and absolutely convincing and comprehensible description of the "Holy Spirit".
In the world of Christian imaged, the Holy Spirit has always been related to the baptism and the respective symbols of doves and water. That's one reason to offer two symphonic interludes about 'water' and 'the dove' as a place for meditation in this oratorio. Of course the image of 'fire' must not be forgotten as the climax of the fire, the firestorm, represents some of the elemental force of the cosmos, leading to a demanding finale of this oratorical triptych.

Dedication: Dedication:
Dedicated to my generous publisher and friend Friedmann Strube

Additional remarks: Commissioned work for the 'Evangelische Stadtkirche' "Heilig Dreifaltigkeit" (Holy Trinity) in Bayreuth on the occasion of the 400th anniversary of the re-inauguration and nomenclature
World premiere: 14.06.2015, Stadtkirche Bayreuth
Performers at world premiere: with Jutta Potthof (soprano), Rainer Weiss (baritone), choir of the 'Schlosskirche Bayreuth', 'Vogtland-Philharmonie', cond.: Christoph Krückl