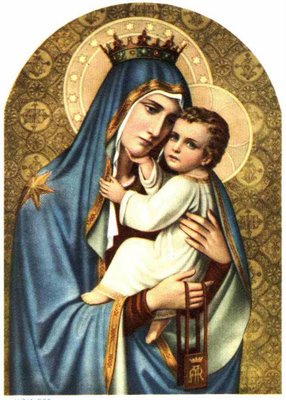 Update Required
To play the media you will need to either update your browser to a recent version or update your
Flash plugin
.
Category: Organ / Sacred Music
Movements: 1: Salve Regina
2: Berceuse pour Marie
3: Mater Dolorosa
4: Finale: Ave Maris Stella
Duration: 24 Minutes (8:30 / 5:00 / 5:00 / 5:20)
Publisher of notes/sheet music: In preparation with Schott International Music , 2006
Instrumentation: Organ with at least 3 manuals
Introduction:
In contrast with Schneider's Organ Symphony No . 1 Pater Noster, his Organ Symphony No . 2 is less belligerent, less passionate. Its Marian theme offers softer and more mysterious sounds as it outlines scenes from the Virgin Mary's life. A worshipful Salve Regina (Reichenau, 11th Century) emerges from a mystical background. This is followed by a Christmas lullaby with the title Berceuse pour Marie - the only movement not based on a Gregorian chorale, but on a twelve-note series. Its floating tonality is combined with a rocking 6/8 rhythm to expresses the great mystery of the virgin birth.
The third movement, Mater Dolorosa, harks back to the well-known Gregorian setting of the Stabat Mater, contrasted with a persistent twelve-note ostinato rhythmic pattern to represent Mary's anguish at the cross. The Finale is a great crescendo which begins piano, based on Ave Maris Stella (St Gallen, 9th Century), presenting the chorale first in the pedal part, then as a canon on double pedals and then in an archaic modal version in the upper voices: a positive celebration recalling the Assumption and glorification of Mary.
This piece should be played on an organ with at least three manuals. The duration of the work is about 24 minutes (8:30 - 5:00 - 5:00 - 5:20). The composition is dedicated to Willibald Guggenmos to celebrate over 25 years of friendship: he gave the first performance of the work in the cathedral in St Gallen on 29 April 2006.

Dedication: Dedicated to Willibald Guggenmos for over twenty five years of friendship
World premiere: 04.05.2006, St. Gallen Cathedral (Switzerland)
Performers at world premiere: Willibald Guggenmos

First broadcast on the 20.6.2006 at 22.35 on Schweizer Rundfunk DRSII