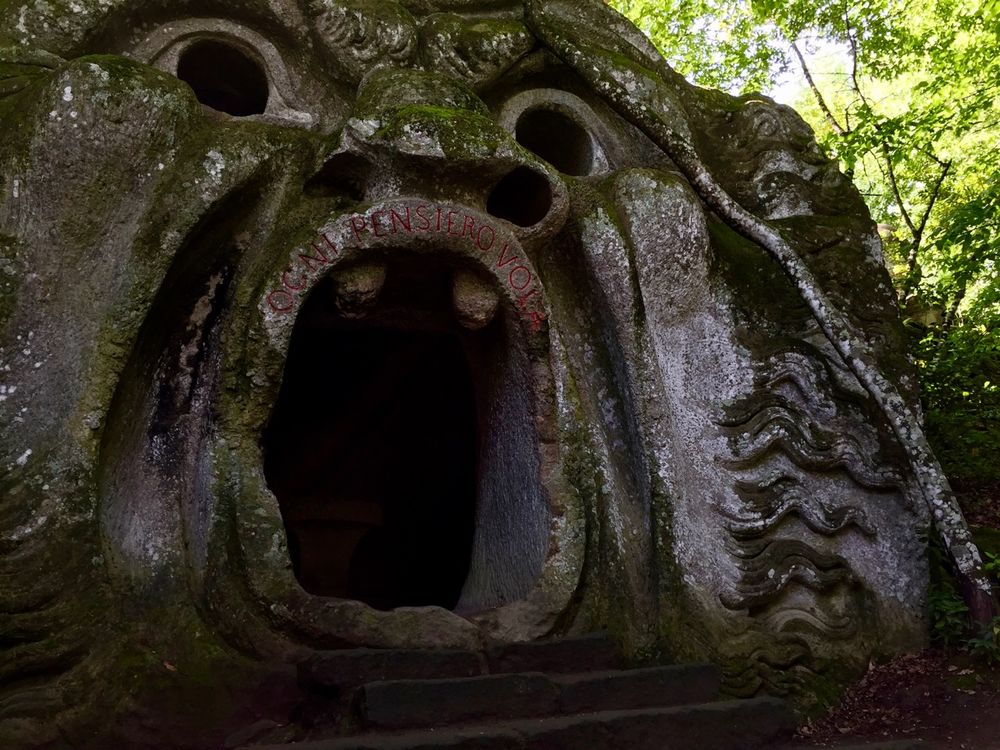 Update Required
To play the media you will need to either update your browser to a recent version or update your
Flash plugin
.
Category: Choir / Vocal , Organ / Sacred Music , Opera / Music Theatre
In addition to the orchestra version (2010) there exists a version with 2 pianos and 4 percussion players, which was premiered in 20120 in Munich Herkules-Saal with "Münchner Motettenchor" con ducted by composer Enjott Schneider. - The world is round! - Everything turns".... Is this Latin text from the "CARMINA BURANA" and is deliberately linked to the "Wheel of Fortuna" in Orff's work. ORBE ROTUNDO is not only a wild, ecstatic "sister work" with the same cast as Carl Orff's "Carmina", - but also a vital stage work that literally evokes a staging as an opera or a ballet: in addition to the Latin texts, there are erotic and sometimes frivolously obscene medieval lyrics by Neidhart von Reuenthal, for example, magic spells, cabbalistic formulas, cruel passages from witchcraft books..... The colourful and plump life here knows no bounds... from the onomatopoeic imitation of animals to requiem texts, booze songs or ritual ecstatic dances.... Striking choral passages alternate with intimate lyricism. Archaic woodcut-like orchestrations stand next to fragrant clouds of sensitive sound. An orgy of sensuality...not only in the lyrics!
Duration: 55 minutes
Publisher of notes/sheet music: Schott Music , Sheet music loans , 2012
Instrumentation: Soprano, tenor, baritone, choir, two pianos and timpani
  and 3 percussionists

1: bass drum, 3 suspended cymbals, tam-tam average, crotales, 2 triangles (on the stand)
2: Marimba, Triangle (on the stand), 1 hanging mid-cymbal, crash cymbals, 3 toms (or similar drums), large tam tam (with percussion no.3)
3: Glockenspiel, 3 wood blocks, metal chimes, tambourine, chimes, snare drum, large tam-tam (with percussion no. 2), 3 toms (with percussion no. 2), wooden board, small suspended cymbal, triangle (on the stand), flexatone
Introduction: ORBE ROTUNDO... a sisterwork to Carl Orffs setting of CARMINA BURANA....

Broadening the range of texts analogous to CARMINA BURANA with poetry by Oswald von Wolkenstein and Neidhart von Reuenthal, biblical texts (the Latin Vulgate), epitaphs and spells, the 45-minute ORBE ROTUNDO. SONGS OF LIFE, MAGIC AND DEATH. The moment of cyclical recurrence (comparable to Fortuna's "wheel" in Orff) is contained in the central choral piece IN ORBE ROTUNDO ("The world is round"), which marks the beginning and conclusion of the work with luminous forte brilliance. The dramaturgical idea of beginning the cycle of the year only briefly with spring, then moving immediately into early summer with Walpurgis Night (Witches' Sabbath), May Love and Midsummer (St. John's Day), celebrating autumn as a time of harvest and the enjoyment of food, coming to solidification in winter ... in order to then celebrate above all the return of spring with "Ostera II" and "Primavera" - I had already successfully composed out this idea in 2008 in my III Symphony "Chinese Seasons". "Seasons" cycles that end with winter remain bleak. Taking spring as the goal of a 16-part cycle in 9 pictures, on the other hand, promises strength and optimism.
Musically, the chorus is the most important actor. The moment of collectivity inherent in a choir supports the archaic and universal nature of the texts. Contrasting with this are the more individual passages of the vocal soloists: soprano (embodying more or less "the girl") and tenor (the lively youth) deal mainly with the German-medieval lyrical texts. In Oswald von Wolkenstein's "Jensel and Gretel", both are recognisably personified as roles. The male baritone intones rather mythological things, is a ritual caller or even represents Satan.
Dedication: Dedicated to Hayko Siemens
Additional remarks: Smaller setting of the orchestral version, see: ORBE ROTUNDO (2010)

For the complete libretto / words, - please see the text in Orchestra version 2010 on this website.
World premiere: 21.07.2012, Herkules Hall, Munich Residenz
Performers at world premiere: Judith Spiesser (soprano), Robert Sellier (tenor), Todd Boyce (baritone), Motettenchor Munich, Percussion Ensemble Stefan Blum, Martin Wiedenhofer and Bronwen Murray-Berg (piano), cond.: Enjott Schneider