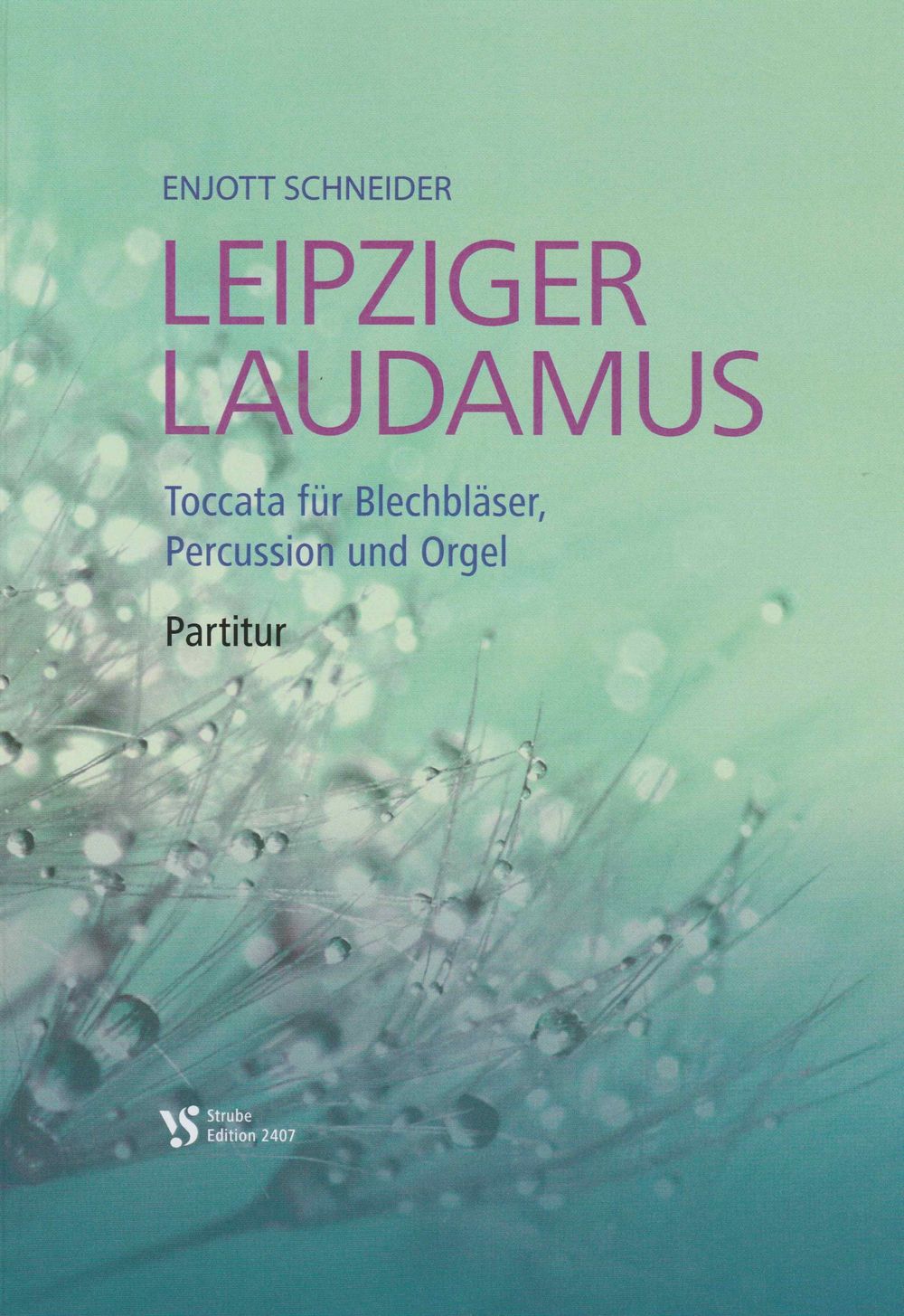 Update Required
To play the media you will need to either update your browser to a recent version or update your
Flash plugin
.
Category: Organ / Sacred Music , Chamber Music
Duration: 9 minutes
Publisher of notes/sheet music: Strube-Verlag Munich , 2015
Instrumentation: Trumpet 1 and - horn (also trombone ad lib. ) – trombone
Bass tuba (also bass trombone ad lib.)

The brass quintet can also be played chorally / orchestrally
(with individually specified solos)

Organ: large 2 manual organ with pedal
Percussions: bass drum, djembee (handdrum), 3 cymbals (high-medium-low),
Triangle at stand, tam-tam, glockenspiel, metal chimes

Introduction: The composition is a free paraphrase of psalm 104 in ritornello. After the introduction 'Misterioso', the ritornello 'Allegro giubilante' is played with a fanfare-like quart-motif as a musical metaphor of the 'Praise the Lord, my soul'. The intermediate parts describe atmospheres in nature using images of the creation, such as water, wind, the flames of fire, trees and celestial bodies. Shortly before the end, there is a Hallelujah that appears Gregorian. Independent of the overall composition, the jubilant quart-motif is a fanfare that can be played by itself.
Additional remarks: Commissioned work
Commissioned by the 'Freunde der Propsteimusik Leipzig e.V.' association on the occasion of the dedication of the Vleugels organ in the newly built church of the catholic 'Propsteigemeinde St. Trinitatis' in Leipzig
World premiere: 27.09.2015, 'Propsteikirche' in Leipzig
Performers at world premiere: 'Ensemble der Propsteimusik', Leipzig, cond.: Stephan Rommelspacher