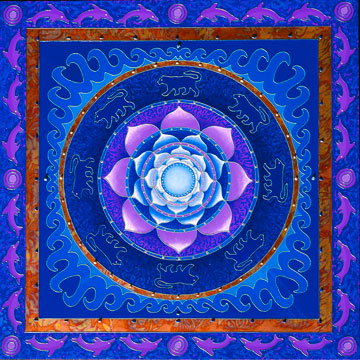 Update Required
To play the media you will need to either update your browser to a recent version or update your
Flash plugin
.
Category: Chamber Music
Movements: I: LOTUS IS OPENING
II: QUEEN OF THE NIGHT
III: LOTUS IN A SECRET GARDEN


Duration: 11 minutes
Instrumentation: Bass clarinet (B-flat) from C – f2
Prepared piano (preferably with 3rd sustained pedal))
Prepared harpsichord (preferably a 16' harpsichord with two manuals)

Solo instruments: Klarinette (B), Klavier
Introduction: LOTUS (Nelumbo nucifera) comes originally from China and spread as a symbol of buddhism all the way to India and southeast Asia. It is the adored origin of all creation, the plant all Gods are born from. The root is locates on the grounds of still waters and it sends the stipe with the leaves to the surface. The seeds of the LOTUS are able to remain germinable for 1300 years in the mud of dried-up ponds. The "myth of purity" has a physical background: Tiny bumps and wax crystals repel all dirt and create a self-cleaning system.
"Mandala" means "circle" in Sanskrit and is (also as a variant of the square) an important symbol in a religious context. Due to its 8-leaf design, the "Lotus-Mandala" has a very special structure. The many leaves with the number '8' are expressed in the musical composition by the sound of multifaceted rhythmic arrangements (e.g. 3+3+2 or 3+2+3 or 4+4).