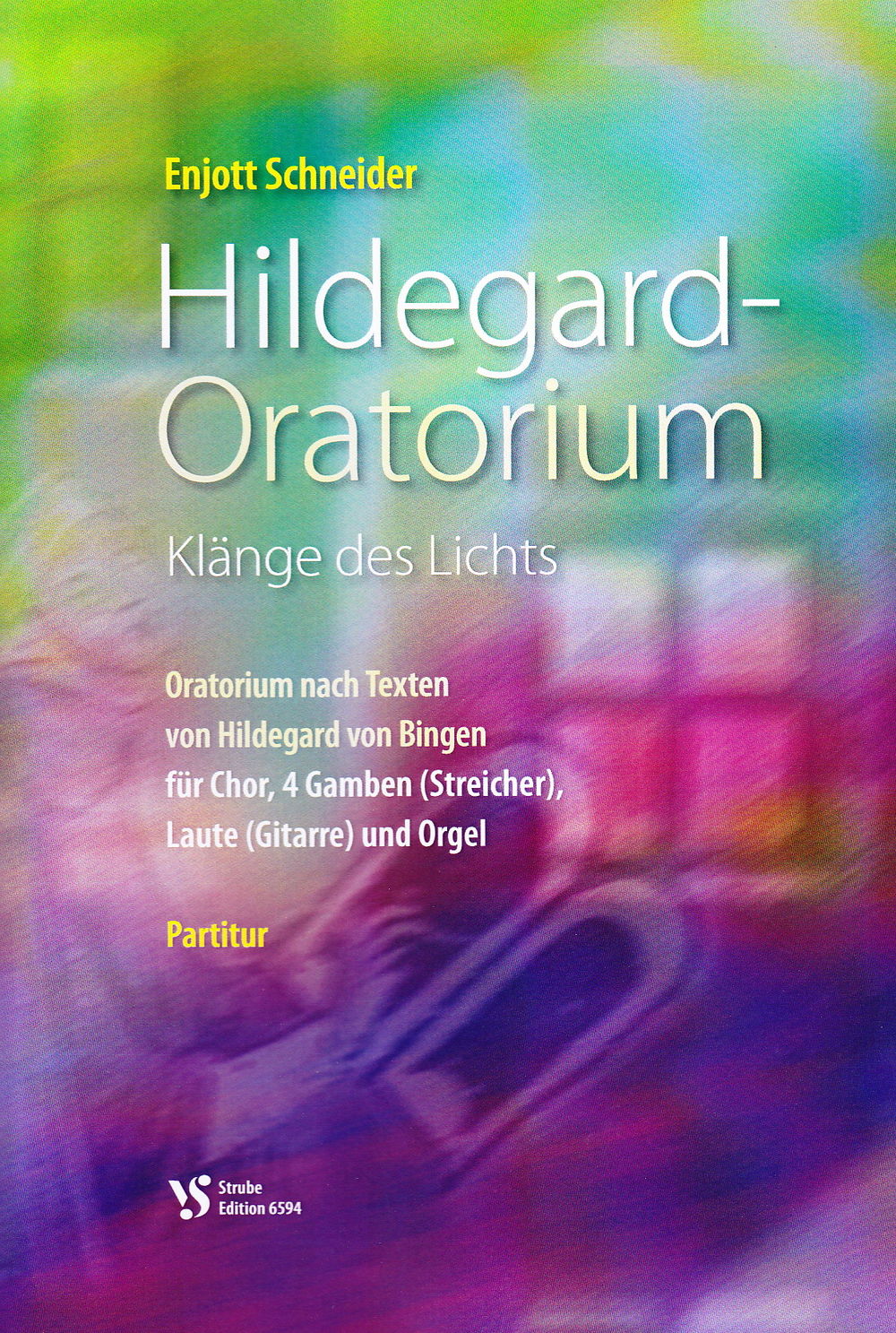 Update Required
To play the media you will need to either update your browser to a recent version or update your
Flash plugin
.
Category: Choir / Vocal , Organ / Sacred Music
HILDEGARD...die große Mystikerin! - Das HILDEGARD-ORATORIUM zeigt im Untertitel mit dem Zitat "Klänge des Lichts", wie visionär die Theologie dieser Mystikerin des Mittelalters war. Es ist überwältigend, wie hier im patriarchischen 12. Jahrhundert eine Frau auf dem Gebiet der Musik, Lyrik und Philosophie tätig war, die mit ihren Texten in eine archetypische Tiefe von großer Magie und Sogwirkung vorzudringen wusste.
Die Musik bedient sich - jedoch ohne auf eine eigene Handshrift zu verzichten - umstandslos aller Sprachmittel der vergangenen tausend Jahre europäischer Musikgeschichte, um in jedem der sechs Teile den poetischen Gehalt plastisch werden zu lassen. Dieser bleibt auch bei einer Aufführung mit modernem Instrumentarium erhalten.
Movements: 1. Sinfonia, 2. O virtus sapientiae, 3: O quam mirabilis, 4: O aeterne Deus, 5: (ad libitum) Interludium, 6: De innocentibus, 7: Caritas abundat
Duration: 34:00 (04:00 / 04:30 / 06:00 / 06:00 / 04:30 / 03:30 / 04:00)
Publisher of notes/sheet music: Strube publisher Munich , VS 6594 , 2010
Instrumentation: The score/original cast (1993) uses historical instruments:
Choir (S/A/T/B)
Discant viola da gamba, alto viola da gamba, tenor viola da gamba 1+2
(Tenor) lute
Organ
There is also a verion for a cast of modern instruments (for soloists or string orchestra):
Choir (S/A/T/B)
Violin, viola, cello 1+2 (double bass ad lib.)
Guitar
Organ


Solo instruments: Organ
Text/Lyrics by: Hildegard von Bingen (Latin)
Introduction: The HILDEGARD oratorio shows in the subtitle, with the citation 'Sounds of light', as visionary, the theology of this mystic of the Middle Ages. It is overpowering as here in the patriarchal 12th century, a woman in the area of the music, lyric and philosophy was active and knew how to penetrate with her texts an archetypal depth of big magic. Instead of narrowed religious view the Hildegard texts surprise by a universality and cultural timelessness. Contents provide themselves with the musicality and the word sound of the Latin language. 'Trombone sound of the living light' thus she once called herself: How the trombone gives only her sound, however, even does not work, but another breathes in her, she also sees herself in her songs as tools of God.
The setting tries to do justice the the timelessness of these texts, while of a modern sound-language, old instruments become like viola da gamba and sounds are delivered. The music helps itself without fact of all linguistic means of the past thousand years of European history of music to make the poetic content in each of six parts plastic. This is also preserved with a performance with modern instruments.

World premiere: 06.01.1996, Nordkirche Leipzig
Performers at world premiere: Orpheus chamber choir Munich, direction: Gerd Guglhör
Records: Wergo WE 6296-2, 1995
Performers on recording: Orpheus chamber choir Munich, Christoph Eglhuber (lute), Ulrich Bihlmayer, Fred Plassig, Doris Seitner, Irina Ghirardini (viola da gamba), Harald Feller (organ), direction: Gerd Guglhör