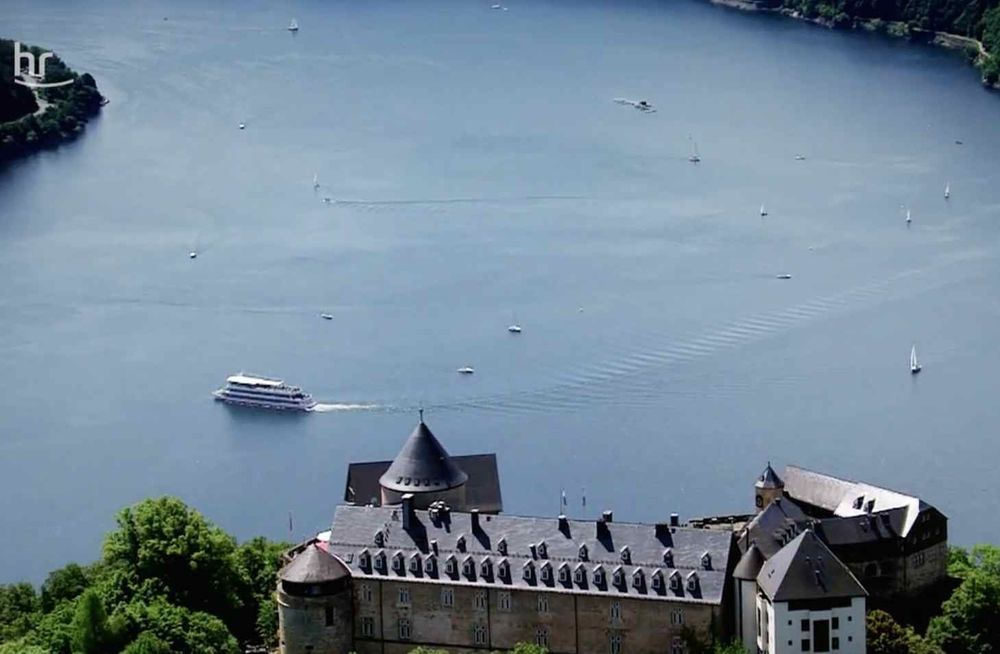 Update Required
To play the media you will need to either update your browser to a recent version or update your
Flash plugin
.
Category: Film Music
Hessen, a unknown countryside with Rivers, Lakes, Mountains, churches and castles around the metropole Francfort.... shown in beautiful views from air and helicopter shots.
Duration: 110 minutes of music
Introduction: HESSEN VON OBEN (Hessen from above) shows a landscape along the rivers Lahn, Fulda, Eder, Werra, Main, and Rhein that was truly surprising for me as a composer: fascinating images of rivers, fortresses, churches, cities, nature reserves, and some unknown territory that invite the viewer to take a trip to experience all of it! - More than 100 minutes of music were recorded within just a few days, the material for the orchestra was put on paper at a hotel in Berlin in the middle of the night after GEMA meetings (see the atmospheric photos taken from the 14th floor of the hotel ... not 'Hesse from above' but at least 'Berlin from above'). - As the movie already had (third party) layout music in the background, which is a common practice nowadays, part of my job was to adopt the existing moods: the result can be heard (see Snap No.3), e.g. in the delightful paraphrase of the "Jazz Waltz" by Dimitri Schostakowitsch, - no plagiarism, instead with its own melody ... but the same instrumentation and mood.
Movie: HESSEN VON OBEN (Hesse from above) documentary series with 4 episodes (45 minutes each), 2014
Movie directed by: Eckhard Braun , Natascha Rhein, Susie Maass
Movie produced by: Hessischer Rundfunk, Editorial coordination: Nicola Drengenberg, Gabriele Holzner
Distributor of movie: Hessischer Rundfunk, for the tv mini-series and the DVD
Performers in movie: Teil 1: Entlang der Lahn (along the Lahn river)
Teil 2: Vom Rhein zum Main (from the Rhein river to the Main river)
Teil 3: Fulda und Werra (Fulda and Werra)
Teil 4: Eder und Edersee (Eder river and Edersee lake)
Performed by the Philharmonic Film Orchestra Munich with the solists Kai Rapsch (English horn), Claus Hierluksch (saxophone), Christoph Müller (guitars), Bruno Feldkircher (solo trumpet), cond. and piano: Enjott Schneider; additional electronics & percussion: Enjott Schneider. Recorded on the 13th/14th/21st of June, 2014, Sound engineer: Klaus Strazicky