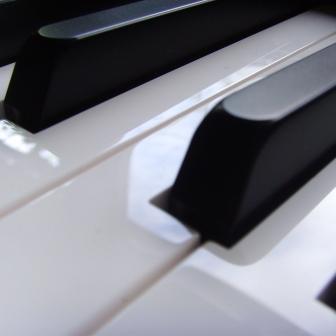 Update Required
To play the media you will need to either update your browser to a recent version or update your
Flash plugin
.
Category: Chamber Music
GRANICA - "the border" as cynical Monument of bestiality! The here towards profit and money with its destructive wars has led to Millions of refugees worldwide. "Granica" kills humanity. There should be no "border" in a world inspired by dialogue and tolerance........ GRANICA... a music of fury and sadness.
Duration: 10-12 minutes
Publisher of notes/sheet music: Schott Music , ED 20790 Score & Parts , 2010
Instrumentation: Two pianos and percussion
Vibraphone (also with double bass bow)
tamtam, large drum, tambourine, belltree, 2-3 toms, wood blocks, large cymbal, triangle, crotales
Solo instruments: Piano, Percussion
Introduction: Of all the limitations that man comes up against, death is the ultimate. It is also the most severe limitation.

GRANICA is a piece with one movement, which starts with a diverse and energetic 'Dance of Life' which then turns into the mysterious darkness of death.

The piece was commissiones by the Cypriot embassy for the 'Cypriot Spring 2009'.
Dedication: Dedicated to Sylvia Dankesreiter
Additional remarks: The piece was commissioned by and composed for the Cypriot embassy for the 'Cypriot Spring 2009"
The topic was 'walls-borders' because Cyprus is currently the only European country that is still divided....But in the meantime the cypriot case lost significance...because in all parts of the world we see now borders: The principle "GRANICA" turned into the cynical tragedy of men and humanity.
World premiere: 04.09.2010, Gasteig Munich BlackBox
Performers at world premiere: Sylvia Dankesreiter/Natalia Kaiser (Piano)
Jonas Göbel (Percussion)