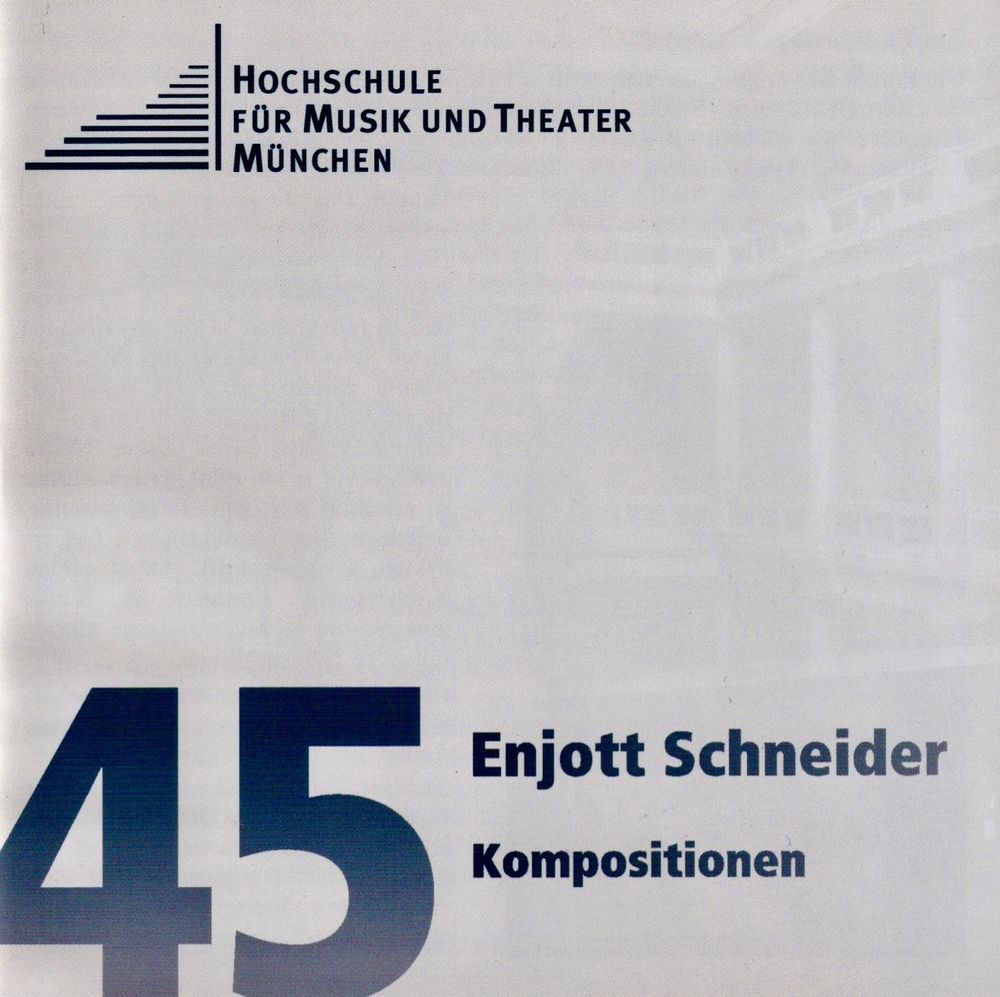 Update Required
To play the media you will need to either update your browser to a recent version or update your
Flash plugin
.
Category: Symphonic / Orchestral , Chamber Music , Recordings
This is a Portrait CD of Enjott Schneider, who has a chair for composition at University of Music in Munich/Germany. It contains:

CHANGERS/VERÄNDERUNGEN, Konzert für Sheng und Orchester, mit Wu Wei (Sheng) und den Münchner Symphonikern, Ltg.: Heiko Matthias Förster, Mitschnitt des Konzerts im Herkules-Saal München am 21.4.2004........

......Werke 'Streichquartett und...' mit dem Seraphin-Quartett (Winfried Grabe und Betyna Franke, Violine, Daniela Pletschacher, Viola, Markus Wagner, Violoncello)
- 'Dass Dein Lieben Liebe war' (Wolfgang Borchert Liederbuch) für Sopran und Streichquartett (1987) mit Renate Düerkop (Sopran)
- 'Obsession' für Klarinette und Streichquartett (1993) mit Harald Harrer (Klar.)
- 'Prélude en rose' für Gitarre und Streichquartett (1994)
mit Johannes Klier (Gitarre)
- 'Die Sehnsucht meines Geo-Dreiecks. Eine Berichterstattung für 2 Querflöten und Streichquartett' (1984) mit Burkhard Jäckle und Henrik Wiese (Flöten)
Duration: 68:36
Additional remarks: CD Nr. 45 in CD-series from the Munich college of music and theatre, with a detailed booklet and an index of Enjott Schneider's works.
Records: ART VOICE Bestellnummer 04940 LC 03373, 2007