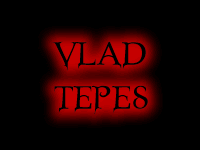 Update Required
To play the media you will need to either update your browser to a recent version or update your
Flash plugin
.
Category: Chamber Music , Symphonic / Orchestral
Movements: 1: VLAD DRACUL: ODERINT DUM METVANT
2: LUNA SU TIRGOVISTE
3: IL BALLO TRANSILVANO
4: BACIO DI SANGUE
Duration: 25 Minutes
Publisher of notes/sheet music: , 2011
Instrumentation: Trumpet (B)
Tenor trombone
Bass clarinet
Bassoon (also contrabassoon)
Percussion (marimba, vibraphone, crotales, large drum, small drum, tamtam, 2 cymbals, trinagle, wood block, 2 toms, tubular bells)
Harpsichord (concert harpsichord with a deep F°, tuned after E°)
Violin
Viola 1+2
Cello 1+2
Double bass
(The strings can be played by soloists or in an orchestral formation of at least 6-4-4-3-3-3)


Solo instruments: Posaune, Trompete (B)
Introduction: About the program:
The theme of the Concert Grosso is above all Dracula, the brutal Prince Vlad Tzepesch, who live in Romania from 1431 until 1476 and who was the inspiration for Bram Stoker´s famous novel of the same name in 1897. Vlad III Draculea was given by his father as hostage to Sultan Murad by whom he experienced terrible torture and then went on to torture people himself when he was a prince. Nevertheless he is deemed a hero in Romania even to this day.

About the movements:
1: ODERINT DUM METVANT (The like to hate me just as long as fear me), a wild allegro based on the early baroque ritornello structure.
2: LUNA SU TRAGOVISTE is a pianissimo adagio and conveys the screams of people impaled on stakes.
3: IL BALLO TRANSILVANO refers to Vlad's malicious friendliness, when he invites beggars, gypsies and the sick to a celebration, only to kill them. Musically the movement starts with a sweet Valse Lento which suddenly takes on an aggressive metre.
4: BACIO DI SANGUE bids farewell to Vlad III with an aristocratic-neobaroque Vivace.


Dedication: For Angelika Frei (1st solo trombonist of the Badischen Staatskapelle Karlsruhe), who initiated and inspired this piece.
World premiere: 03.07.2011, Staatstheater Karlsruhe
Performers at world premiere: Wolfram Lauel (Trumpet), Angelika Frei (Trombone) with the Leonie Gerlach Ensemble (Bass clarinet), Ulrike Bertram (Bassoon, contrabassoon), Raimund Schmitz (Percussion), Markus Bieringer (Harpsichord), Viola Usadel (Violin), Christoph Klein and Anna Niehaves (Viola 1+2), Benjamin Groocock and Wolfgang Kursawe (Cello 1+2), Xiaoyin Feng (Double bass)
CHAMBER CONCERT IN THE ISLAND