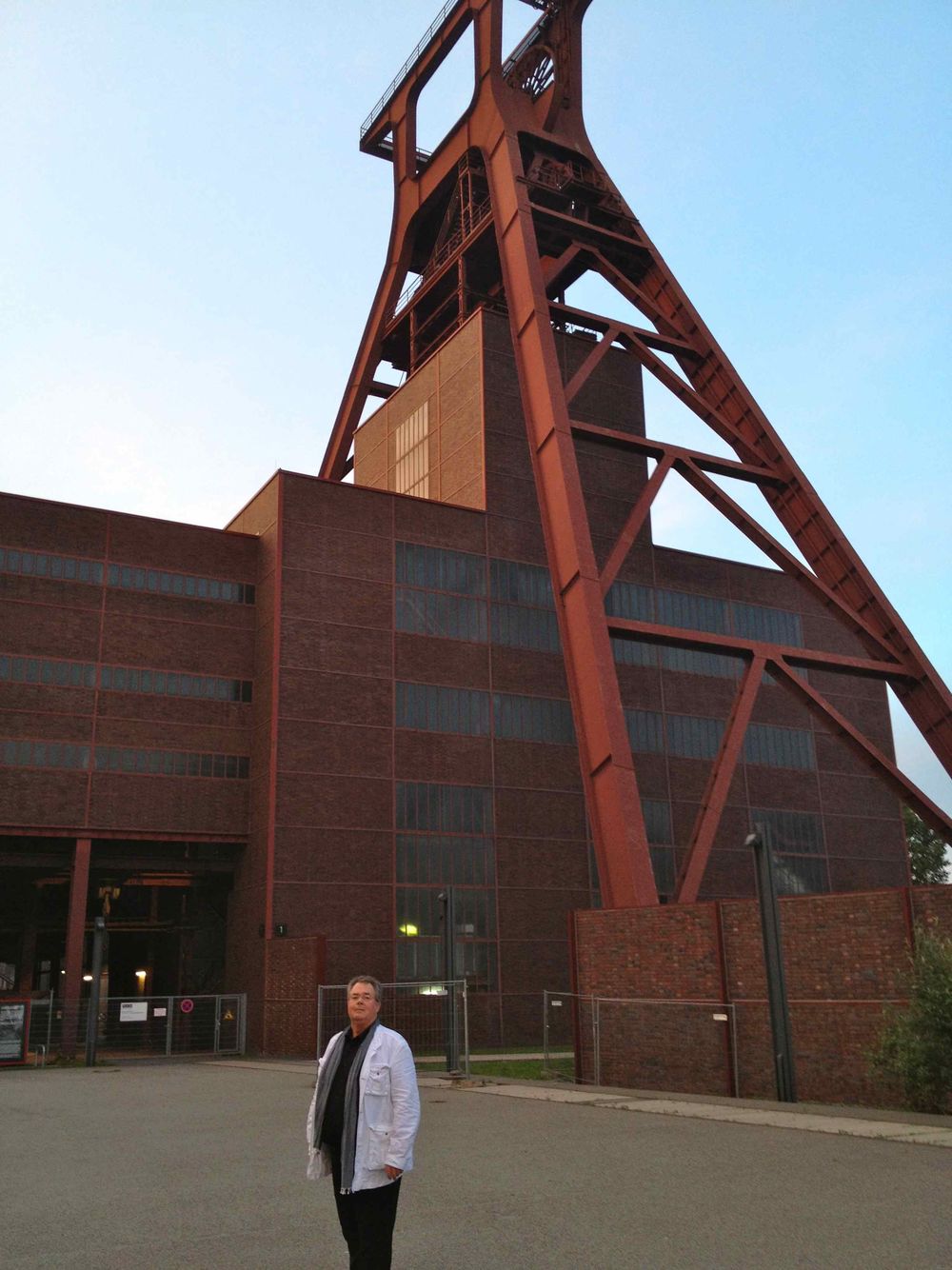 Update Required
To play the media you will need to either update your browser to a recent version or update your
Flash plugin
.
Category: Symphonic / Orchestral
Movements: "CITY LIFE – Impressions for Orchestra" - an homage to the region around the river Ruhr (world premiere) sound design: Friedrich M. Dosch. Commissioned work, subsidised by the 'Kunststiftung NRW' foundation, commissioned work for the 'Landesverband der Liebhaberorchester Nordrhein-Westfalen e.V.'

Order of the impressions at a glance:
1: Prelude
2: Morning rush hour / Verkehrstrubel am Morgen
3: Steelwork & fumace / Stahlwerk & Hochofen
4: Dark secret of coalmines / Das dunkle Geheimnis der Kohlenminen
5: At the assembly line / Am Fließband
6: Colours of a night / Farben einer Nacht
7: Junk market on Saturday / Der Samstagsflohmarkt
8: Shut down: "No money-Blues!" / Stillgelegt: der "Kein Geld-Blues!"
9: The Tango for perseverance / Der Durchhalten-Tango
10: City Life / Großstadtleben

Duration: 30 minutes
Publisher of notes/sheet music: Ries&Erler Berlin , 2014
Instrumentation: Piccolo / 3 flutes / 2 clarinets (B)/ bass clarinet/ 2 bassoons / 4 saxophones (A A T T)
4 French horns (F) / 3 trumpets (B) / 4 trombones (T T T B)
six percussionists (perc. 1-4 also with industrial garbage materials)
Perc.1: bright sounding metal piece (pipe) / large thunder sheet 1 / triangle
Perc.2: darker sounding metal piece (plate) / large thunder sheet 2 / triangle
Perc.3: metal pipe or anvil (bright)/ large drum
Perc.4: large drum / metal chimes / crash metal (dry metal like hihat)
Perc.5: marimba / 3 hanging cymbals (high - medium - low)
Perc.6: tam-tam/vibraphone / (also plays on marimba of perc. 5)
Large strings orchestra 14-12-10-8-6

Sound transmission (sound design) from a computer or a CD player, adjustable for two large speakers on the right and on the left side behind the orchestra

Introduction: Using the traditional symphony orchestra and real-surreal sound transmission (as sound design like it is used in modern movie theatres), as well as special percussions made out of 'garbage' (metal rods, machinery parts, boards, buckets), the ten short impressions represent a musical homage to the Ruhr region in Germany, an area that is known for its industrial past. This musical homage is very multifaceted and includes magical soundscapes, people full of joie de vivre, the hardship of physical labour, and technical motor functions become connected by a mutual topic, just like in Moussorgsky's "Bilder einer Ausstellung" (pictures of an exhibition), that combines the stations and snapshots of the CITY LIFE. The main focus is fun with rhythmic complexity and unique resonant and bold sound design. Unusual concepts, such as musical collages (merging musical textures) are communicated to the listener along with naive, almost soundtrack-like emotions. A lively sound installation is created in which art and the triviality of of everyday life contrast each other vivaciously ... just like in a large city.

Additional remarks: Funded and supported by the foundation 'Kunststiftung Nordrhein Westfalen'
Sound design developed by Friedrich M. Dosch (sound designer for movies, such as "Stalingrad", "Brother of Sleep", "The Name of the Rose", "Henry IV", "The House of the Spirits", "Smilla's Sense of Snow", Stauffenberg", et al.)
World premiere: 25.05.2014, Essen Weststadt-Halle. 'Weststadt-Halle' is a former repair shop of the 'Krupps' cast iron and steel factory and is therefore the perfect location for 'CITY LIFE', where six percussionists perform dramatically on industrial garbage materials!
Performers at world premiere: Event orchestra of the 'Landesverbands der Liebhaberorchester Nordrhein-Westfalen e.V.' with six industrial percussionists and added sound design /Friedrich M. Dosch, musical direction: Enjott Schneider
Press reviews for world premiere: from a review published in the 'WAZ' of the 27th of May, 2014 (by Klaus Albrecht):
"What is the sound of the Ruhr region that goes beyond the famous 'Steigerlied' and the chants of the 'Schlachtenbummler' (away supporters)? Even though he has not been born and raised in the Ruhr region, composer Enjott Schneider melted his very own conception of furnaces and morning traffic for this musical composition that is supported by Friedrich M. Dosch's sound design. The result is a orchestral composition 'City Life' that is definitely worth listening to ..... Schneider flirts with the innovative desire, the alternative venues and the multicultural communities of the Ruhr region ... and that's how he is able to create rhythmically vital, three-dimensional and colourful images in 'City Life', incl. percussions with scrap car parts, a zinc laundry container and a whistle. The "Farben einer Nacht" (colours of a night) are jazzily misty, the goings-on at the flea market with a Turkish melody are amusing. Even Wagner's 'Ambossmusik' (anvil music) found an innuendo with a wink fand.... perhaps this homage to the Ruhr district will soon be performed by the Essen Philharmonics or the ones from Bochum...."