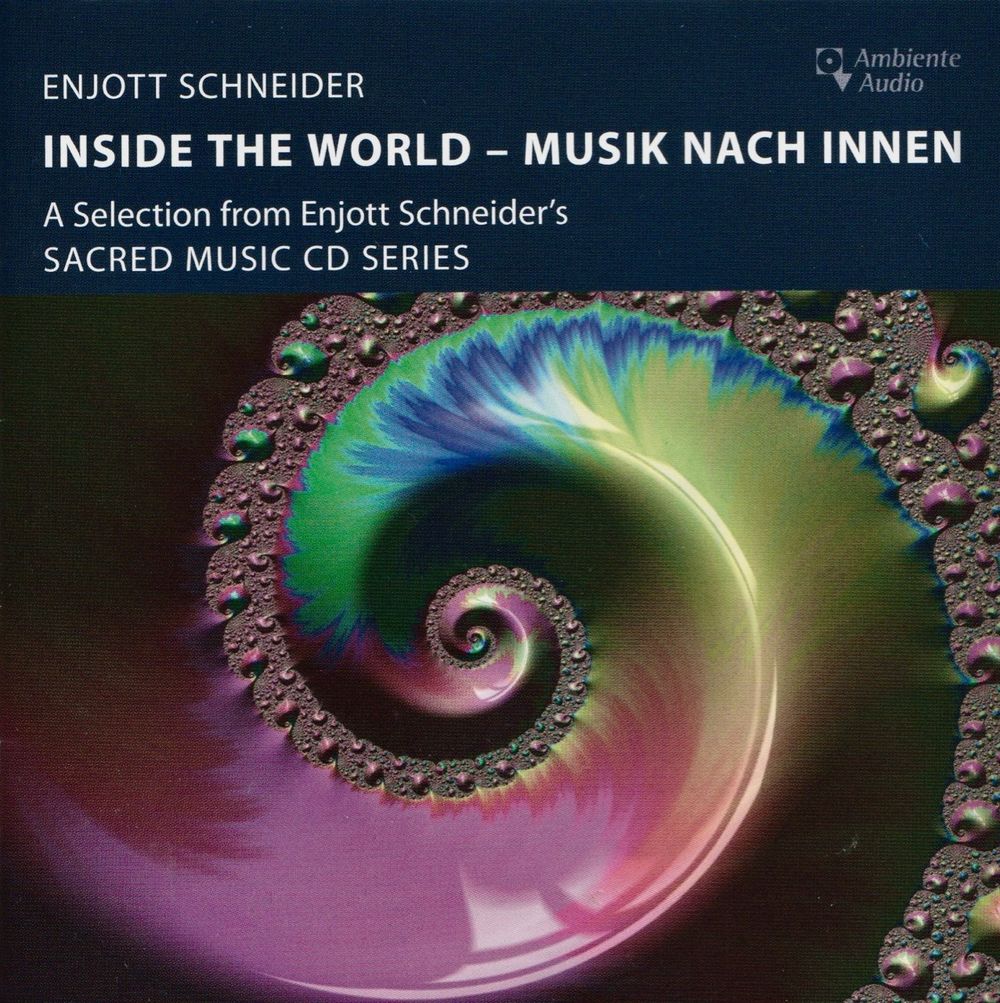 Update Required
To play the media you will need to either update your browser to a recent version or update your
Flash plugin
.
Category: Choir / Vocal , Organ / Sacred Music , Recordings
Music - the gateway to the inner world
From the beginning, music was connected with rituals to become a bridge to transcendence and the world beyond. The "world" is the "waving" (in german: "Welt" is "das Wellende")., Music is the original existence of every being. And it is precisely the static or sound-emphasized music (more so than rhythmic dance music) that has always offered mankind the opportunity to find its way back to a cosmic vibration. My personal credo: Music should open doors to another world, should use sounds to make the invisible, the spiritual world behind or in things sensually perceptible.
Music - whether film music, a song, sacred music or a Mozart piano concerto - is dream work, is poetry, is a journey into the immaterial world of the impossible, of a wonderland, into the infinity of the times of pre-birth and after-death. Silence and the absence of a babbling of intellect, however, are important prerequisites for intuitively experiencing this immateriality. It is simple: Just listen, symbolically close your eyes and without prejudice entrust yourself once to the ear as our archaic organ.
An often expressed ancient wisdom says: "The visible lasts for time, the invisible for eternity".
Introduction: COMPILATION-CD. All piepse also available on the CDs 1-15 of Label Ambiente Audio
Records: Ambiente Audio. ACD-3050, 2020
Performers on recording: Deutsches Radio Kammerorchester, Ltg.: Georg Hage / Valer Barna-Sabadus (Countertenor) und Johannes Skudlik (Orgel) / Neuer Kammerchor Regensburg, Ltg: Roman Emilius / Jürgen Geiger (Orgel) / Figuralchor Köln und Neues Rheinisches Kammerorchester, Ltg: Richard Mailänder / Johannes Skudlik (Orgel), Bochumer Symphoniker, Ltg: Arno Hartmann / Arcis Saxophon Quartett / Dieter Salewski (Oboe), Philharmonisches Filmorchester Münchern, Ltg.: Enjott Schneider / Franz Hauk (Orgel) / Münchener Bach-Chor und Münchener Bach-Orchester, Ltg: Hansjörg Albrecht / Die Singphoniker, mit Anja Lechner und Percussionensemble, Ltg.: Enjott Schneider /