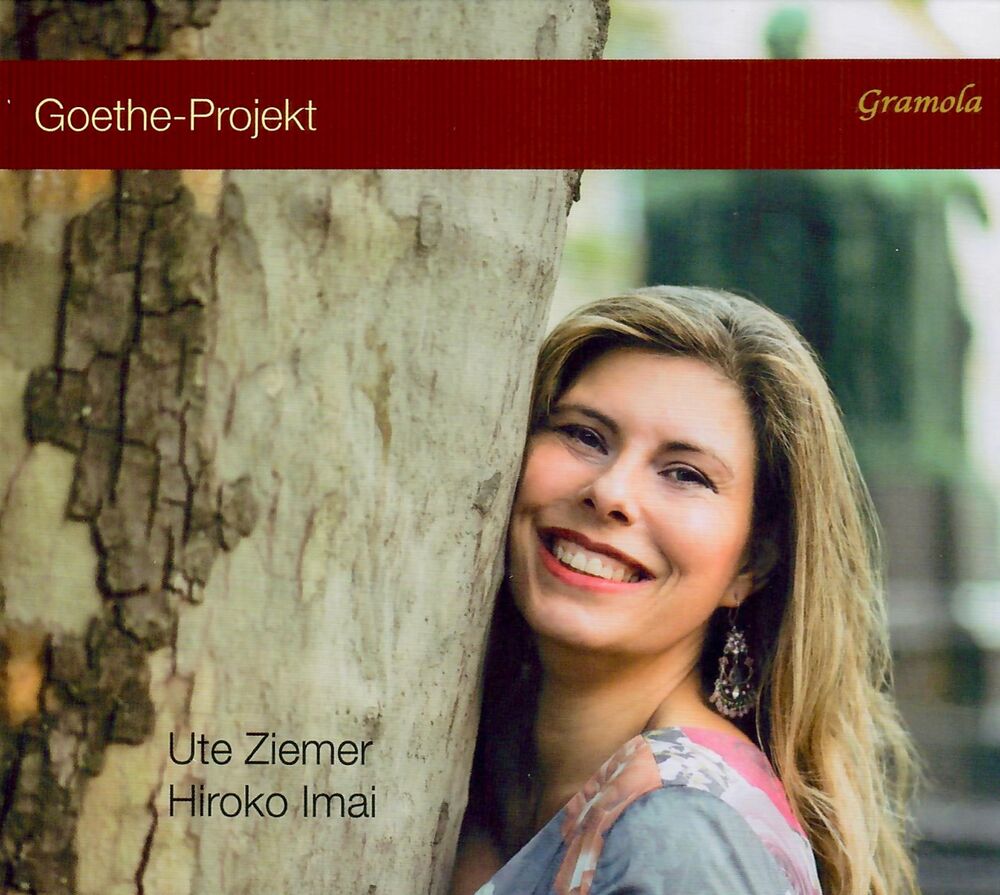 Update Required
To play the media you will need to either update your browser to a recent version or update your
Flash plugin
.
Category: Chamber Music , Choir / Vocal
Die CD "GOETHE-PROJEKT" mit der Sopranistin Ute Ziemer, begleitet von Hiroko Imai, ist bei GRAMOLA 2022 erschienen und enthält neben anderen KomponistInnen meinen Zyklus "LIEDER DER NATUR, der bei Ries & Erler Musikverlag auch gedruckt vorliegt.
Movements: 1: Immer eins wie alles achten
2: Die volle Welt
3: Des Menschen Seele
Publisher of notes/sheet music: , 2021
Instrumentation: Soprano (Tenor) and Piano
Text/Lyrics by: Johann Wolfgang von Goethe
Introduction: Goethe's conception of nature was holistic and cosmic: in the small the large is reflected, in the macrocosm the microcosm is duplicated. Everything many is one... a kind of confession to the creator God, - beyond any form of religion. In the three profound poems, which were selected and set to music here, this richness of facets is reflected. Musically, therefore, a wide stylistic panorama is included: from the simple basic pulse, the single drone and ethnologically inspired vocality ("a wordless song of Mother Earth"), the wind noise to complex harmonics and superimposed rhythm.
Dedication: ...Ute Ziemer herzlich gewidmet
Additional remarks: Nr.1: "Müsset im Naturbetrachten/ Immer eins wie alles achten; / Nichts ist drinnen, nichts ist draußen: / Denn was innen das ist außen. / So ergreifet ohne Säumnis /Heilig öffentlich Geheimnis. Freuet euch des wahren Scheins, / Euch des ernsten Spieles: / Kein Lebendiges ist Eins, / Immer ist's ein Vieles." Nr. 2: "Wie herrlich leuchtet / Mir die Natur! / Wie glänzt die Sonne! / Wie lacht die Flur! Es dringen Blüten /Aus jedem Zweig, / Und tausend Stimmen / Aus dem Gesträuch, Und Freud und Wonne / Aus jeder Brust. / O Erd'! o Liebe! / O Glück! O Lust! Du segnest herrlich / Das frische Feld, / Im Blütendampfe / Die volle Welt. Nr.3: "Des Menschen Seele / Gleicht dem Wasser: / Vom Himmel kommt es, / Zum Himmel steigt es, / Und wieder nieder / Zur Erde muß es, / Ewig wechselnd. Seele des Menschen, / Wie gleichst Du dem Wasser! / Schicksal des Menschen, / Wie gleichst Du dem Wind!"
Records: 2022