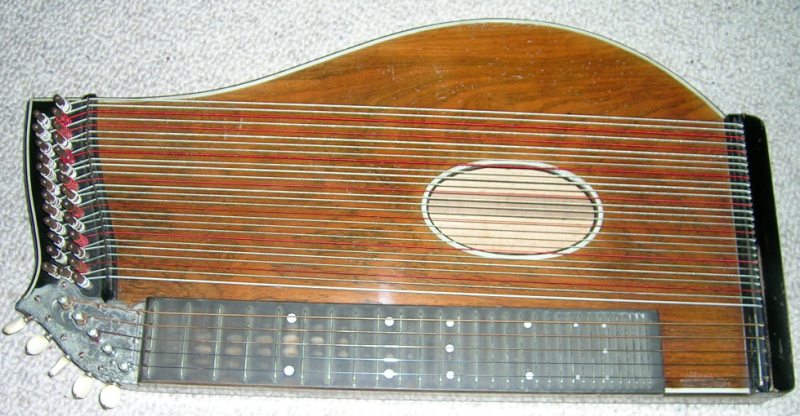 Update Required
To play the media you will need to either update your browser to a recent version or update your
Flash plugin
.
Category: Chamber Music
Movements: Preludio (2:30) and Saltarello (4:40)
Duration: 7 min.
Instrumentation: Discant zither or alto zither
Introduction: BRUEGHELIANA was composed in autumn 2009 as a compulsory piece for the Ernst Volkmann prize at the "Zither 8" competition in Munich (19th March - 21st March 2010)

The piece makes reference to death, reflectiveness and a strong love for life with late medieval imagery by Pieter Brueghel (ca. 1515 - 1569). His imagery is complex, very detailed, with symbols of death, sin, debauchery and a perverse world. The painting "Triumph" , above all, was the inspiration for the piece.

"Preludio" is subtle, mysterious and to be played with great expressiveness.
"Salterio" begins with an anarchistic knocking and beating on the body of the zither out of which a dance theme in A-minor develops. The rhythmic stringency is very important. The 2/4 beat takes over from the previous 6/8 beat. The knocking sounds and the diverse colours can be creatively shown. The rhythmic coherence and the threatening, ceaseless progress of the music are very important. Only at the end does the lyrical atmosphere of "Preludio" take over.



Dedication: Dedicated to Gerog Glas
Additional remarks: Composed as compulsory piece for the Ernst Volkamnn prize at the "Zither 8" competition in Munich (19th March 2010)


World premiere: 03.07.2011, Musikhochschule München
Performers at world premiere: Competition for the Ernst Volkmann prize at 'ZITHER 8' in Munich.