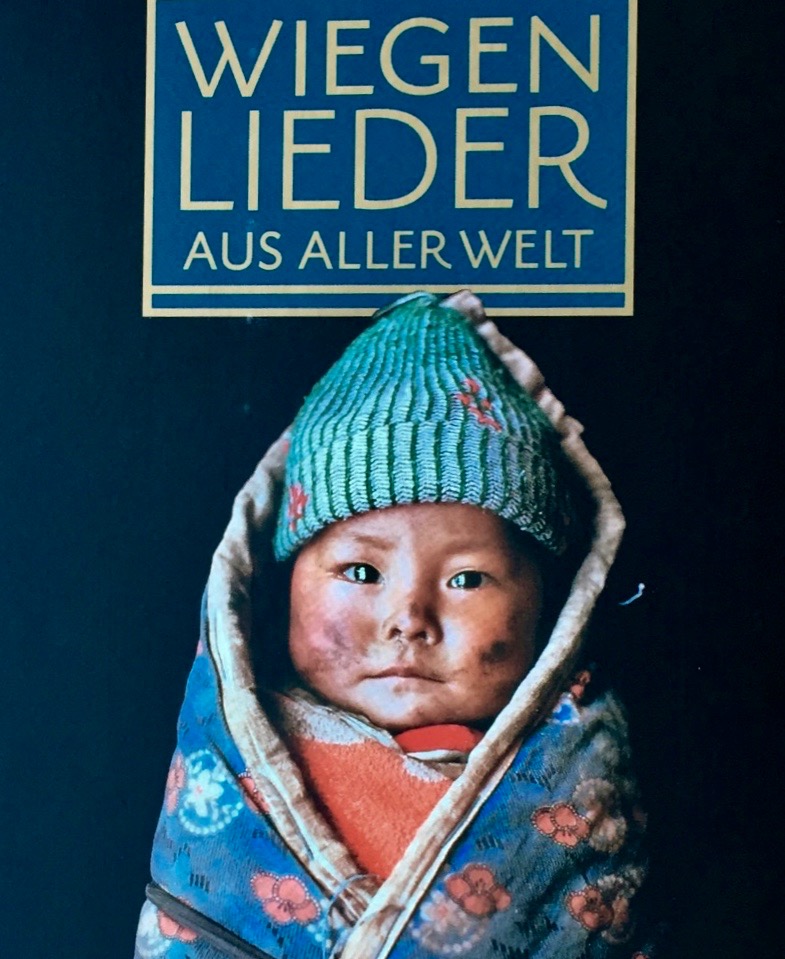 Update Required
To play the media you will need to either update your browser to a recent version or update your
Flash plugin
.
Category: Chamber Music
AILULU for flute and harp (also other melodic instruments like clarinet, soprano saxophone, oboe or violin, with piano or organ) is a Yiddish lullaby from Galicia, a historical landscape today in the Ukraine (Eastern Galicia) and in Eastern Poland (Western Galicia). 1867-1918 it was crown land in Austria-Hungary. This region was culturally strongly influenced by the Jewish population, whose language was mainly Yiddish. During the Holocaust the Jews were killed by the millions. - The work was a composition commission for the Polish flutist Agata Kielar-Dlugosz for a CD recording in summer 2020.
Duration: 4 Minuten
Publisher of notes/sheet music: , 2020
Introduction: Lyrics of the traditional Lullyby in Yiddish:

Shlof main fegele, mach tzu dain egele, ai-lu-lu-lu,
Shlof geshmak main kind, shlof und zai gezund, ai-lu-lu-lu,
Shlof un cholem zis, fun der velt genis, ai-lu-lu-u.
Kol z'man du bist yung, kenst du shlofen gring, lachen fun altzding, ai-lu-lu.

Deutsch:
Schlaf mein Vögelchen, mach deine Augen zu, ai-lu-lu-lu,
Schlaf schön mein Kind, schlaf und sei gesund, ai-lu-lu-lu,
Schlaf und träume süß vom Schönen der Welt, ai-lu-lu-lu,
Solange du jung bist, kannst du leicht schlafen und über alles lachen, ai-lu-lu.
Dedication: Dedicated in friendship to Agata Kielar-Dlugosz
Additional remarks: Performers of the CD-Recording at Baltic Philharmony in Gdanks:
Agata Kielar-Dlugosz (Flute)
Carlos Roberto Peña Montoya (Harp)
Vita:
Agata Kielar-Długosz is a graduate of the Hochschule für Musik und Theater in Munich, postgraduate studies at the Hochschule für Musik in Weimar (Germany) and Yale University in New Haven (USA). She is a prize winner of international flute competitions.
Agata is active both as a soloist and as a chamber musician. She was the first interpreter of concerts which composers (Enjott Schneider, Mendi Mengjiqi, Andrzej Panufnik, Paweł Mykietyn, Grażyna Pstrokońska-Nawratil, Piotr Moss, Jerzy Kornowicz, Paweł Łukaszewski) have dedicated to her and which have been broadcast by leading radio stations. She has performed under such conductors as Zubin Mehta, Mariss Jansons, Sir Colin Davis, Jacek Kaspszyk, Jerzy Maksymiuk, Agnieszka Duczmal and Helmuth Rilling.
For many years she was a scholarship holder of the Yehudi Menuhin Foundation Live Music Now. For her outstanding achievements she has received numerous prizes and scholarships. She teaches at the Music Academy in Gdansk. Since 2013 she holds a PhD in artistic instrumental studies and since 2019 a DSc. Website: www.agatadlugosz.pl



Vita:
Carlos Roberto Peña Montoya from Costa Rica has been playing piano and harp since his early youth. Further studies in Europe since 2007 with Helga Storck in Munich with diploma 2011 at the Mozarteum Salzburg. During this time he also gave recitals and worked internationally with orchestras, received scholarships and became a member of the foundation "Yehudi Menuhin Live Music Now". Since 2012 first harpist of the Polish Baltic Philharmonic F. Chopin in Gdańsk. In 2014 he completed his studies with Helga Storck at the Karol Szymanowski Academy of Music in Katowice with distinction and also began teaching at Gdańsk and in Gdy